Urban Angel Cafe – Bakery, cafe and food store
Urban Angel Cafe, is situated in the Boskruin Office Park, Johannesburg. Finding the place was a bit tricky at first as you have to drive through the Boskruin shopping complex to get to the entrance at the back of the Office Park – we were told that they were waiting on better signage, which would be coming soon. Looking at it from however the outside I wasn't sure what to expect to be honest, but with a hungry belly, I forged ahead…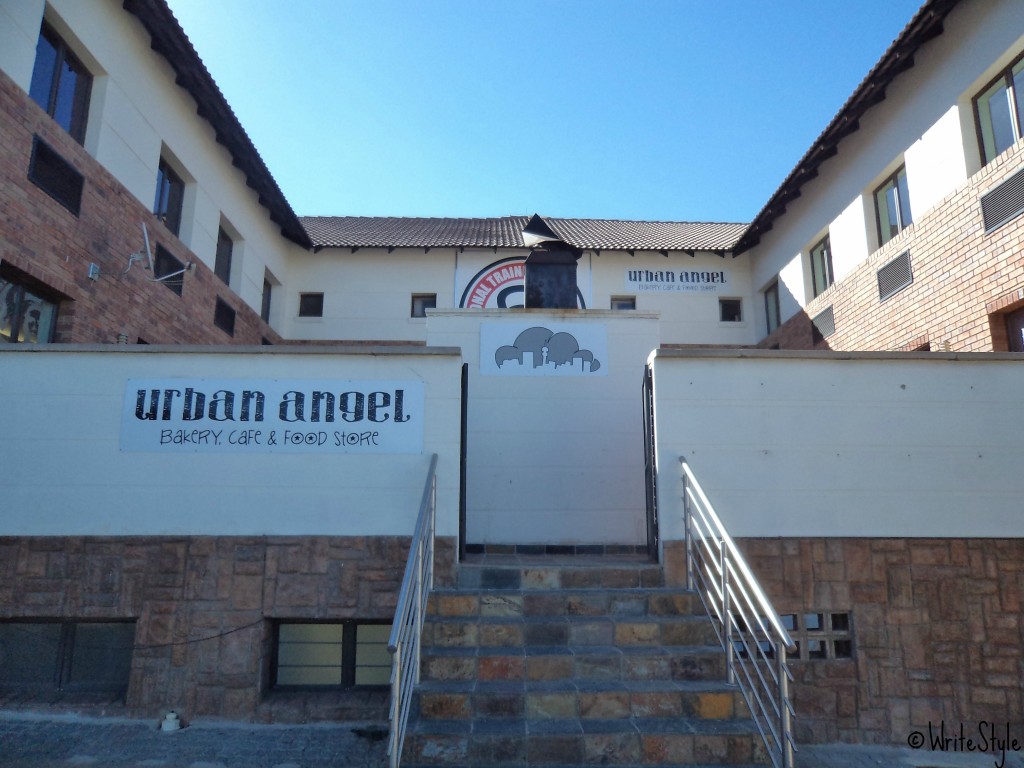 And let me tell you, don't let the outside fool you! As we stepped inside, we were greeted with the warmest, friendliest of smiles and walked into a little slice of heaven. I say this because the smell of the freshly baked goods presented to you before you get to your tables is A.M.A.Z.I.N.G!
The space is deceivingly large and offers a unique and personalised collection of books and food on sale as part of the decoration.  The space is clean, non-cluttered and open.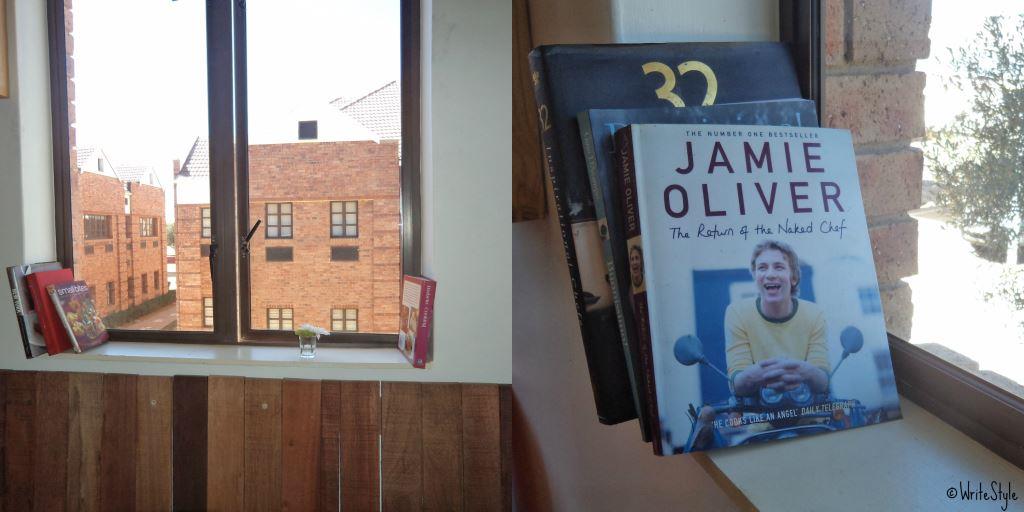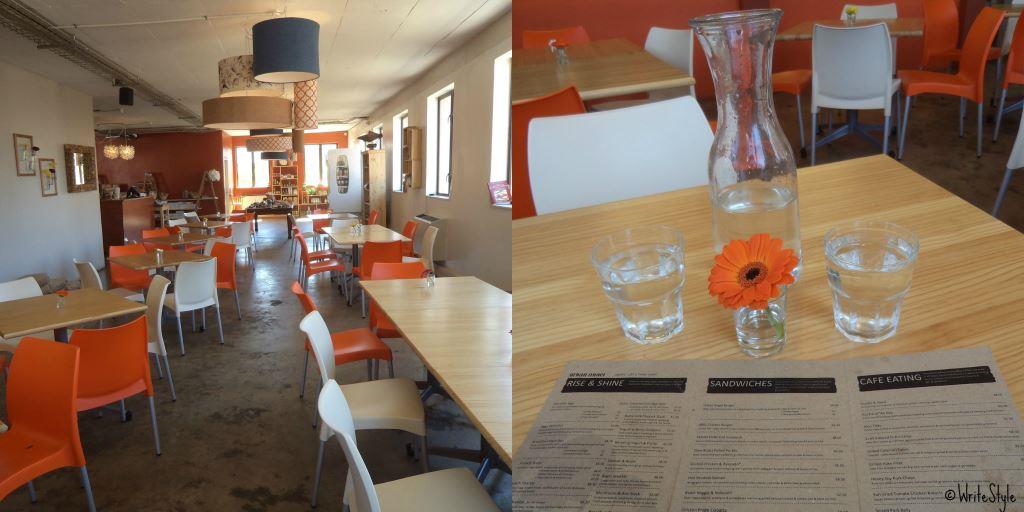 We decided to go for brunch. I love brunch because quite literally, you can have a breakfast if you so choose or a lunch meal if that tickles your fancy a bit more. Either way = food win!
Both fantastic options if you I do say so myself. Great presentation, big portions and even better taste.
Again with the smells… the open plan kitchen makes it hard not to be distracted by whats going on in there, especially when you start being lured in by the yummy smells hitting you right in the face (and nose). And honestly, there really wasn't a heck of a lot of noise coming from the kitchen (staff screaming out orders or anything like that). Even with it being out in the open, you are still able to enjoy a more quite setting.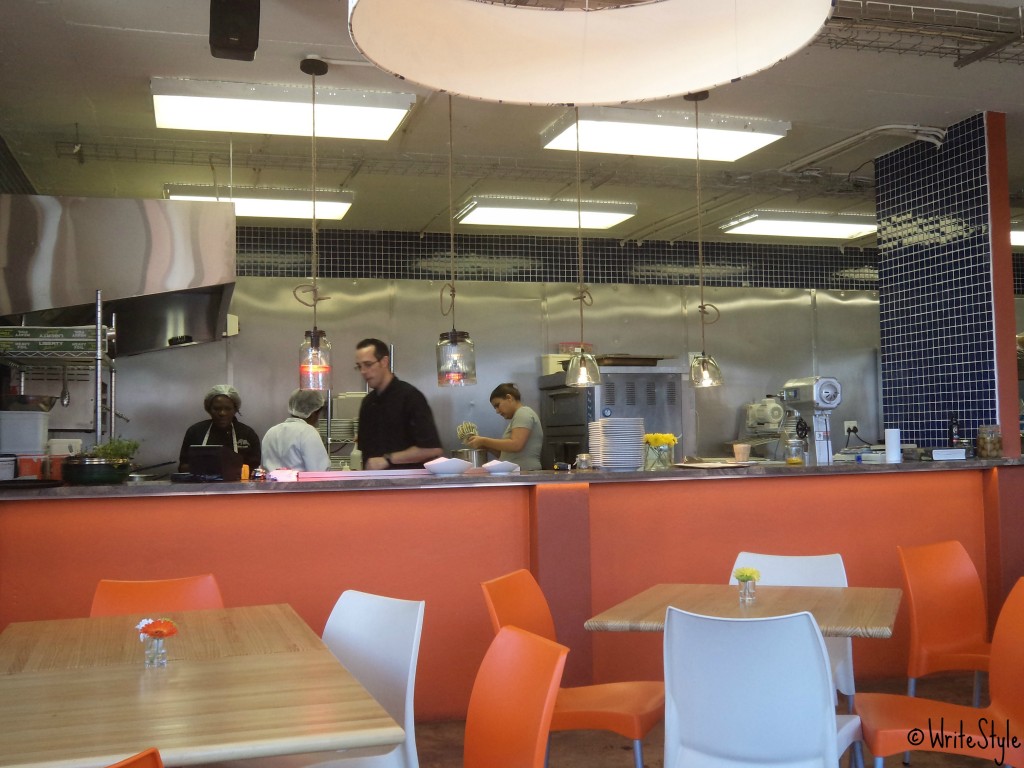 More options on the menu include Toasties, all day breakfasts, Burgers, Salads, sides, cafe eating (pork chops, fillet, etc), and beverages like the Sweet and Salty Mocha Latte (made with a dash of sea salt… if you like salt).
And as I promised myself, before paying, a quick stop was made to the baked goods table where I was literally (ok, figuratively) drooling over the Cashew Butter and Banana Brownies, Chocolate Brownies and Chocolate Cheesecake. My takeaway was packed up neatly for me, the bill rung up and I was happy as can be with my belly full and my treats for later in hand.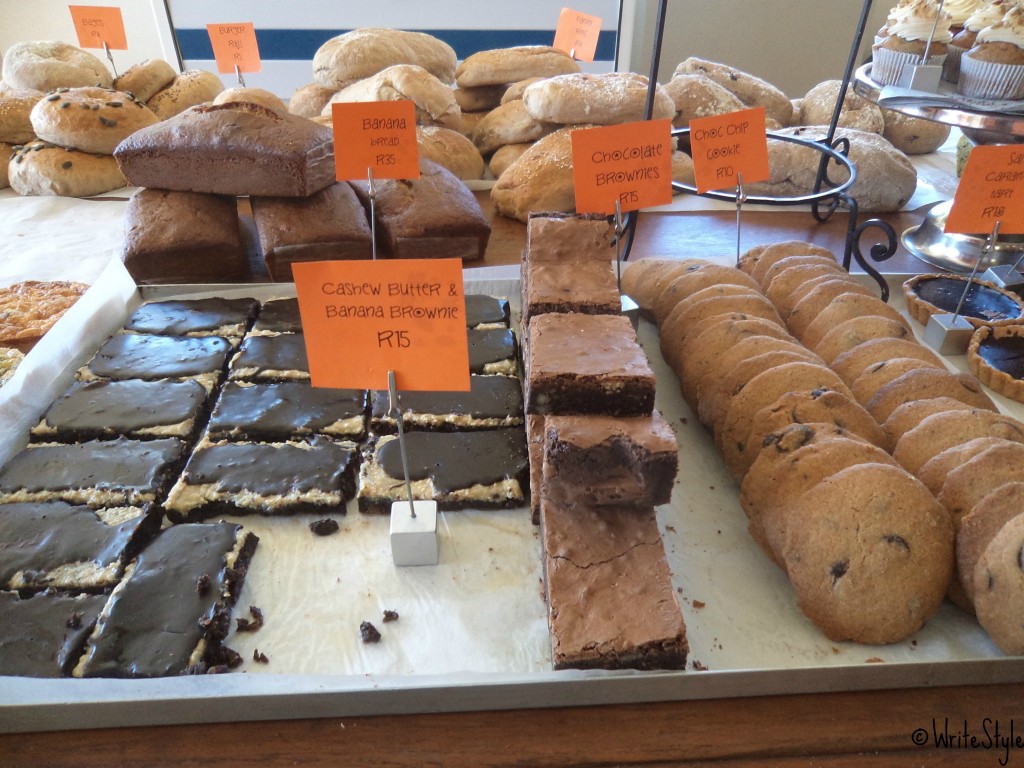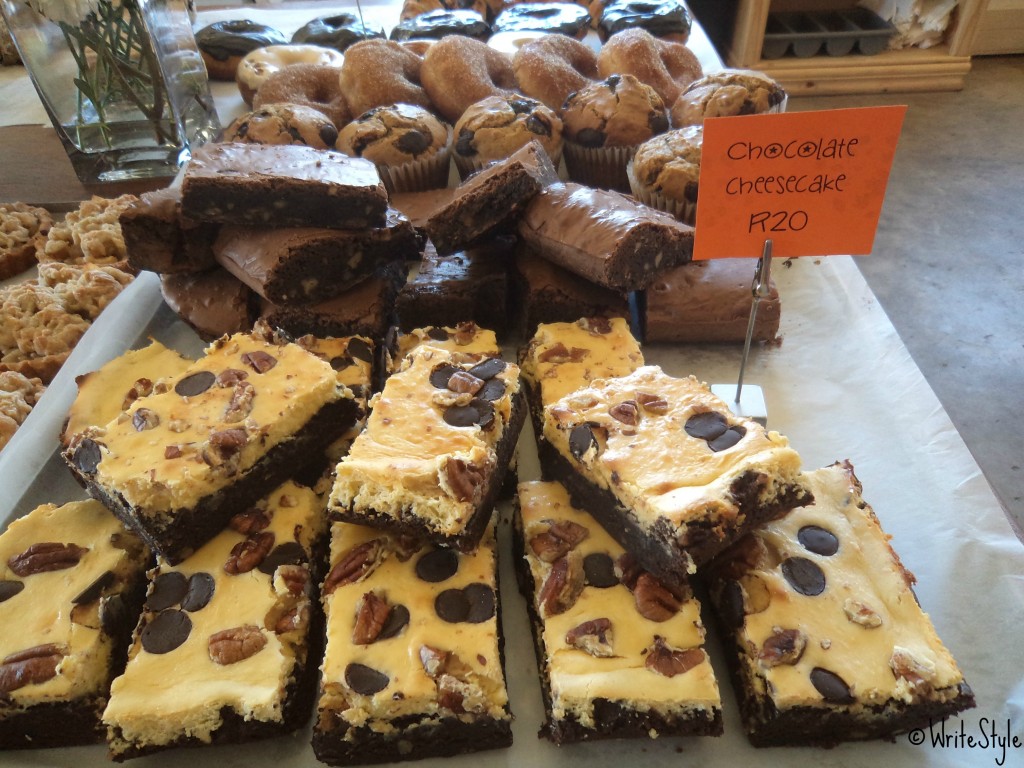 Considering the fact that this fantastic place has only been open since June of this year, I'm excited to see them grow and gain in popularity, because the owners really do have something special here. The care and attention to detail they put into making fresh, quality food, using locally produce, and most importantly for me, priding themselves on the fact that their food and drink served is free from harmful chemicals, additives or preservatives, makes Urban Angel Cafe a winner!