Tea o' clock at Contessa Tea Connoisseur
It was a birthday of mine a few years back that my mum and I first visited Contessa Tea Connoisseur. We have been going back ever since, and along the way meeting up, and sharing the Contessa love with other friends and family. Being able to share the little love affair I have with Contessa with all of you here now, makes me very excited!
This small, cozy and inviting tea shop in Rivonia quite literally delivers on its name. Tea for days! It definitely is a must visit for any tea fan/lover/aficionado/connoisseur. There are soooooo many incredible varieties of tea to choose from, taste, indulge in and take home if you want.
I love the quirky vintage interior – how each wall is decorated differently, either with hanging heart ornaments, mirrors or works of art.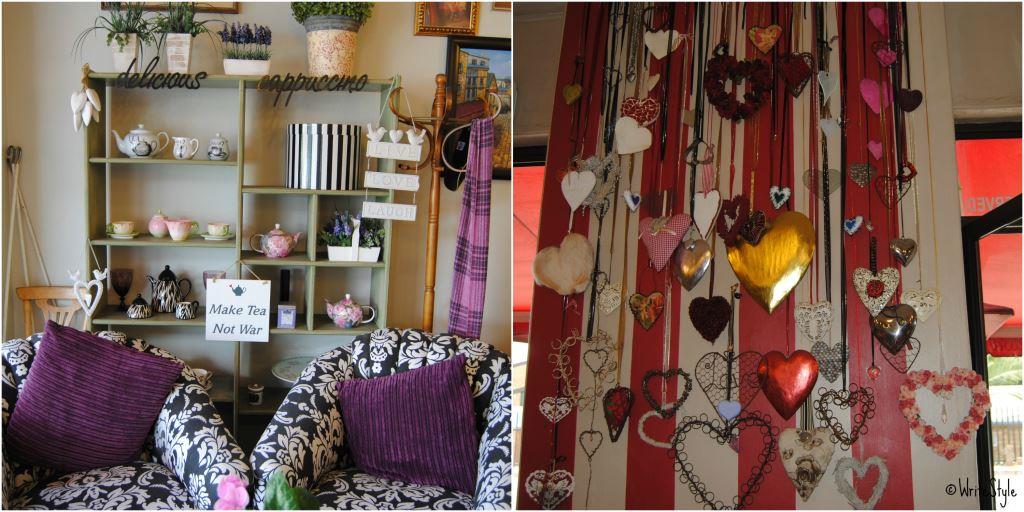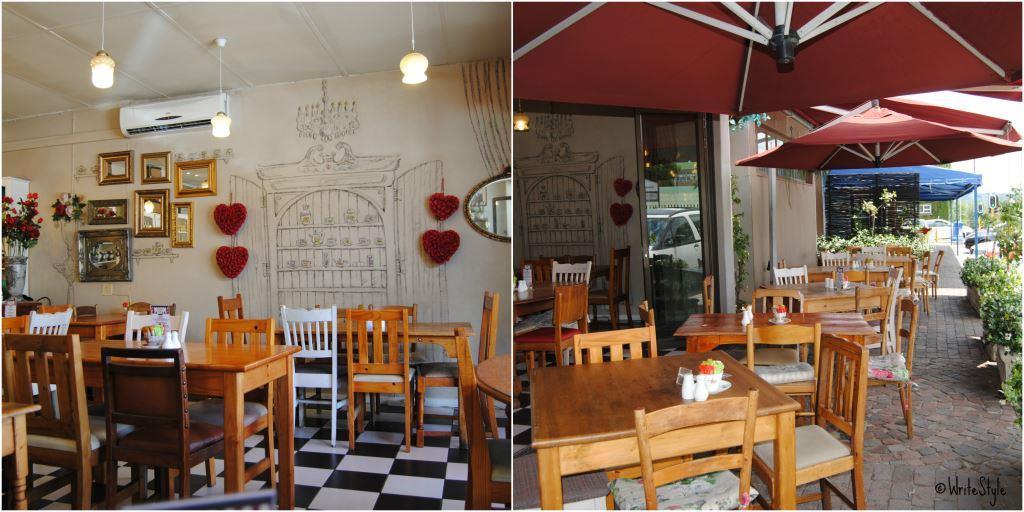 Have your cake and eat it too!…. The cakes are laid out, in all their glory for you to feast your eyes on. Mmmm.
There is a decent size menu, including breakfasts (served between 7:30 and 11:30), and light lunches (served between 12:00-16:00).
Our choices on the day: The Tea treats, Apple and Cinnamon, and Caramel Crunch Green Tea. For Food, Smoked Salmon Salad (R75) and Fettuccine (R66). Desserts, Coconut cake (R33) and Chocolate bomb cake (Small: R19; Large: R24).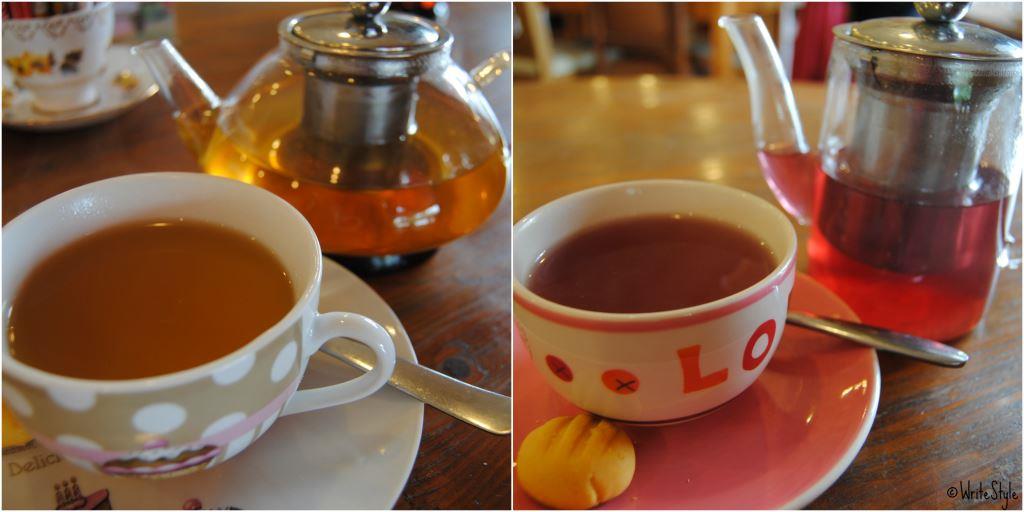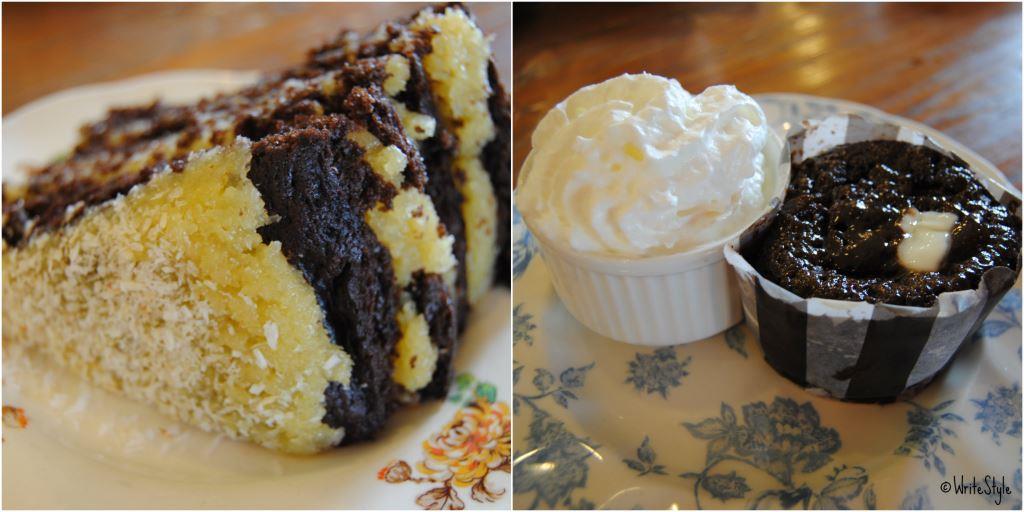 The setting as always was lovely, the food, delicious, filling and well worth it, the waitrons, incredibly friendly and helpful, and those teas… YUM!
Do stop in for a treat to eat and indulge in all your tea-fantasies with their collection 🙂
Information you need to know:
Website: http://contessateashop.co.za/
Phone:  011 234 6641 or 079 286 5479
Email:  rchurches@telkomsa.net
Address:  Rivonia Corner Shopping Centre, 11th Ave, c/o Rivonia Blvd.
Trading hours:
Monday – Friday: 7:30-16:30 (Breakfast 7:30-11:30 Lunch 12:00-16:00)
Saturday: 8:00-15:00 (Breakfast 8:00-11:30 Lunch 12:00-14:30)
Closed: Sundays and Public holidays