Chilling Poolside in Maboneng
This past Saturday, I headed off to Maboneng with a couple of mates, to check out the latest hotspot, Poolside. Quite literally fitting for a hot, summer's day, with a sparkling pool to dip into if you wanted to.
There is a lot of construction around the entrance of Poolside, and can be easily missed, but with it having only recently opened its doors, better signage will surely follow.
Although the weather wasn't up to its usual sunny self in the beginning on the day for us, the vibe was still fantastic! Such a funky place. Great music, with a DJ on hand, friendly staff, good food, drinks and of course, mix that with a fun group of people, and you have a winning day (and night) out!
They host various themed functions, so check out the Poolside Facebook page for more details on DJ's on the decks, and entrance fee.
On a non-function day, entrance is free.
More info:
Address: 281 Commissioner Street, Maboneng, Johannesburg
Times: 12:00 – 22:00

The food and drinks menu is tops!
From burgers (R90) to a Panini's (R60-R85), salads ((R65-R95), a vegetarian platter (R120), as well as an Antipasto Board (150), there is something for everyone. While the drinks menu will keep you refreshed, quenched and having a good time… in no time 🙂
For the love of Art
We didn't have to venture far to come across some very cool street art in and around Poolside. Proving once again why Jozi is one of a kind, unique and truly beautiful!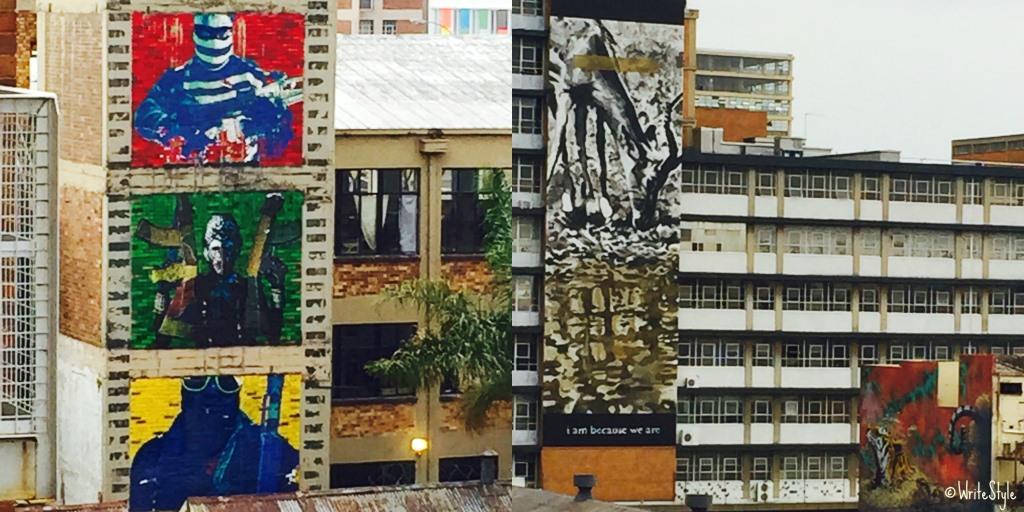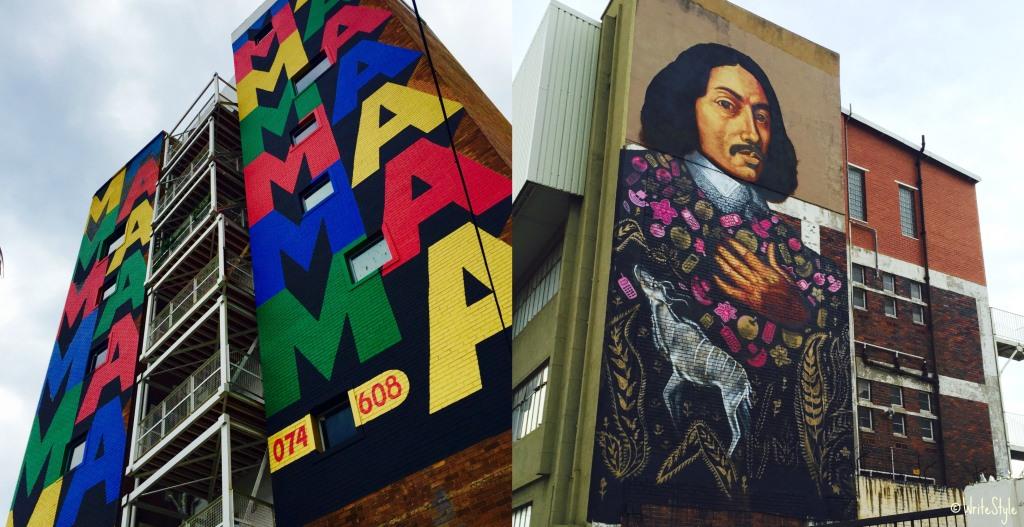 Head on over to Maboneng and its newest resident, Poolside, for a good time. You won't be disappointment!