Le Dîner en Blanc Johannesburg 2014 – a night to remember
In 1988, François Pasquier decided to invite a group of his friends for a picnic in a public space. The theme, dress in white, so they could all recognise each other. His friends started inviting their close friends, and so its popularity grew, with organisers occupying the most stunning spaces all across Paris.
What started as a simple gathering of a few friends has turned into a global phenomenon. In 2013, celebrating its 25 year anniversary, 40 cities and more then 100 000 guests have become part of the Le Dîner en Blanc family. Johannesburg was one of these said countries, hosting its own event for the first time, the first in South Africa in 2013.

Other host cities include: New York, Montréal, Québec, Versailles, Brisbane, Singapore, Barcelona, London, Boston, Sydney, Mexico City and Canberra. – all hosted in public spaces, away from car and pedestrian traffic.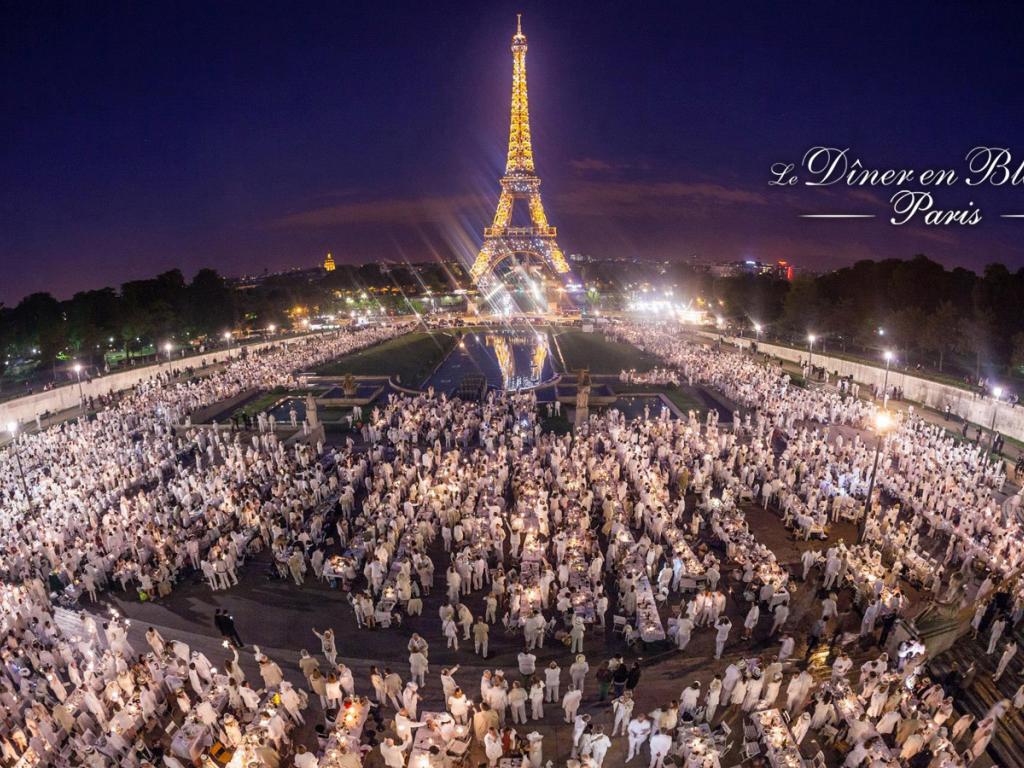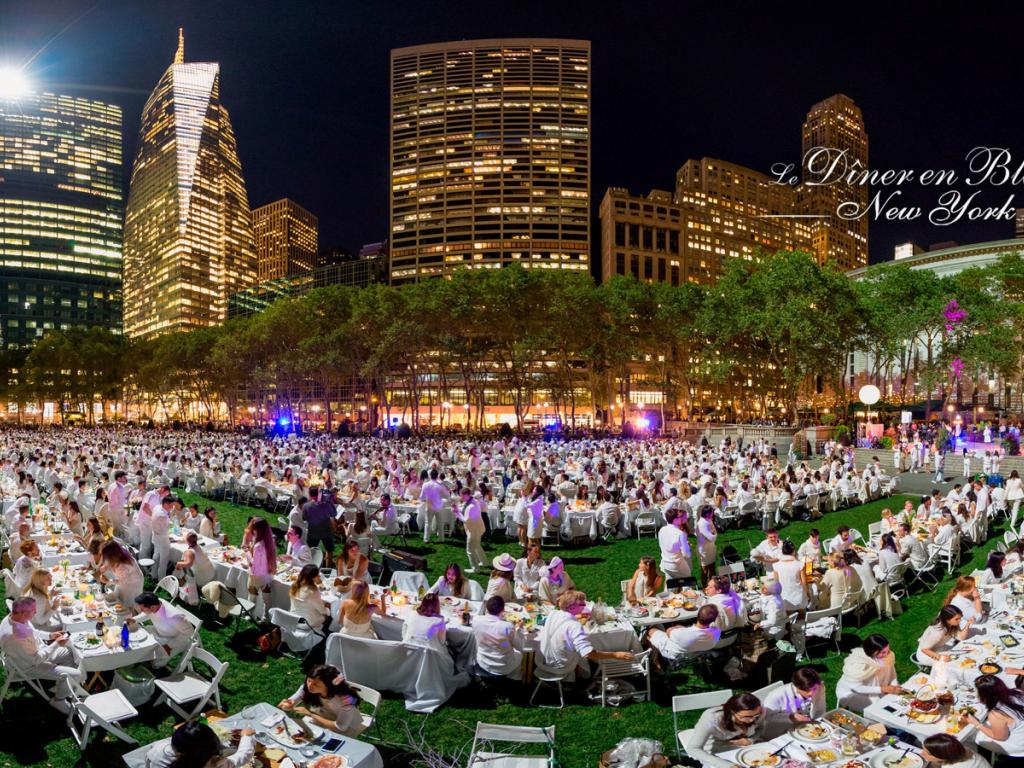 What the evening entails:
You pick out a snazzy white outfit.
You meet at a central location – venues all across Johannesburg are on the list of choices.
You bring along a picnic basket (food, cutlery, crockery and napkins) and decorations for your table (flowers, candles).
At the very last minute, you find out the location of the dinner and taken by bus to the secret location.
Once you arrive at the venue, you waste no time setting up your tables, unpacking your food and laying out your decorations.
Thereafter, you all wave your napkins, the traditional French way to indicate that you have now occupied a public space.
You then eat, drink, laugh and drink some more.
You then all light sparklers to indicate the opening of the dance floor.
You dance, dance and dance some more.
Then at 23:30, you clean up your areas at the end of the evening, wave the beautiful area goodbye and head home.
So um… this is how the night is supposed to go…
Johannesburg 2014 – We managed to get up to point 7 before the Heavens opened and the night was abandoned!
Our meeting point was Melrose Arch on 20 September at 16:30. From there, we were whisked away to our secret location… the grounds of Wits University.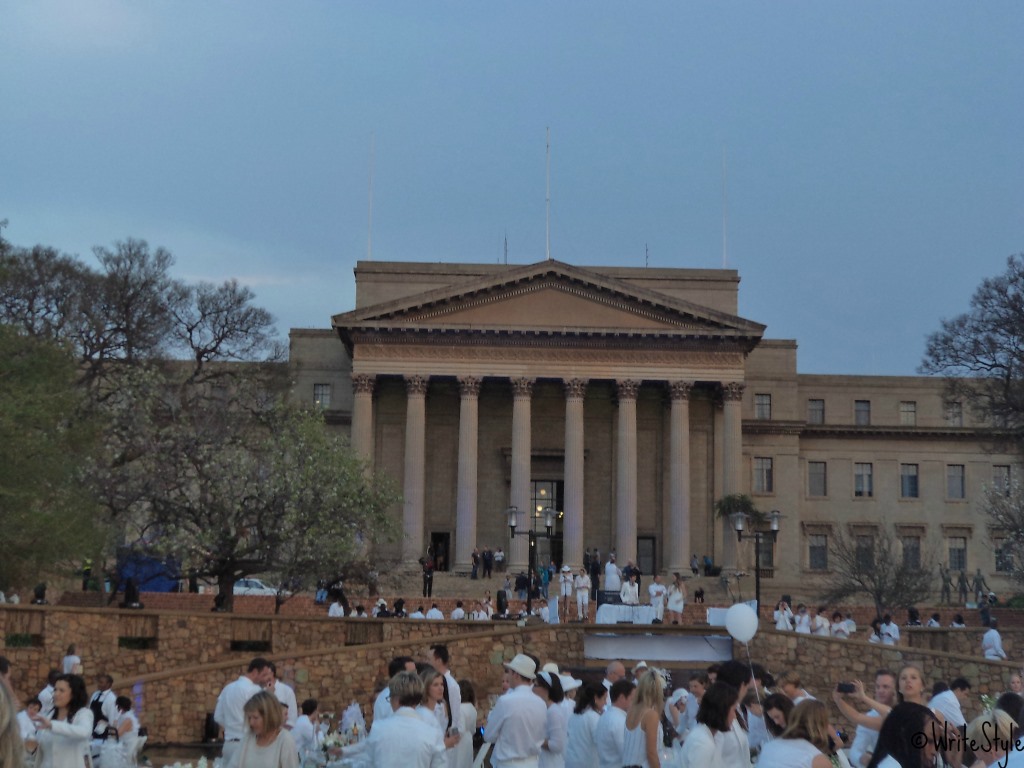 We wasted no time setting up, and getting the party started, even with the looming dark clouds behind us.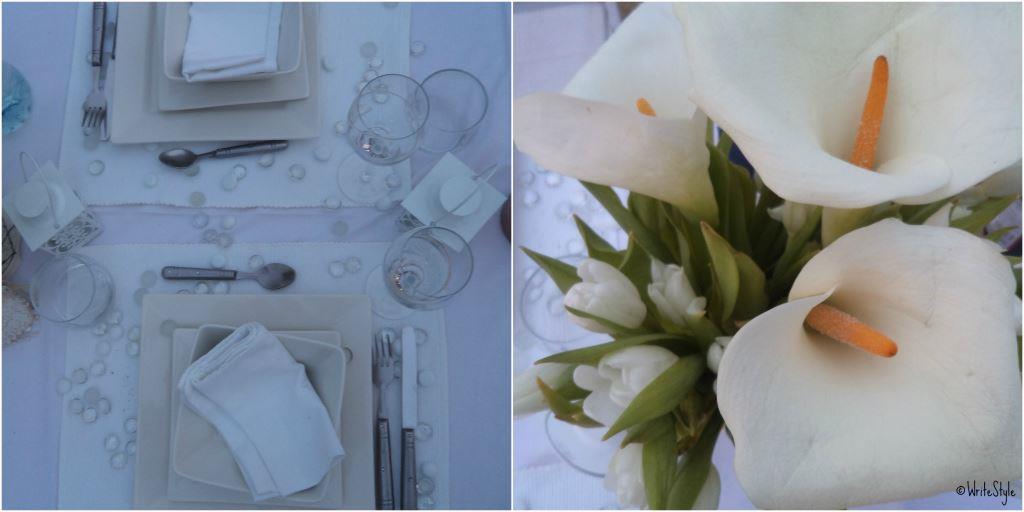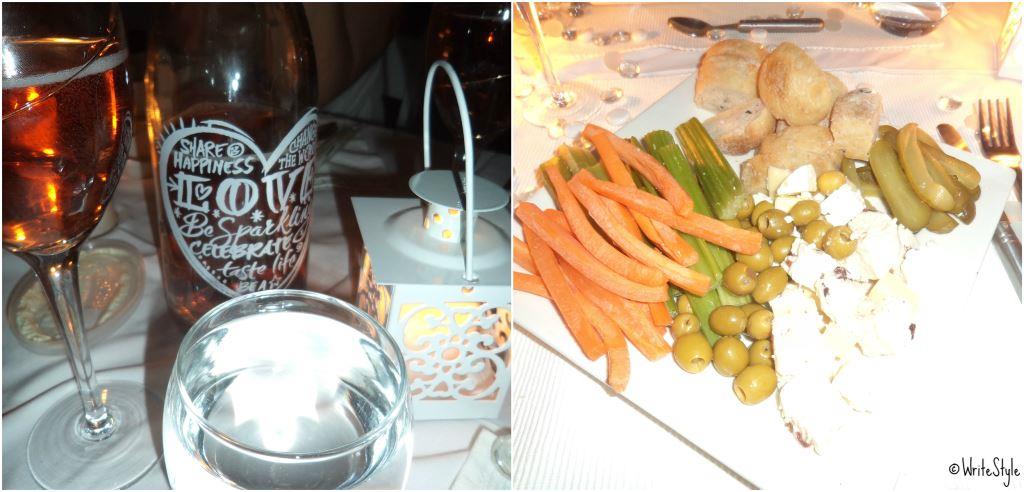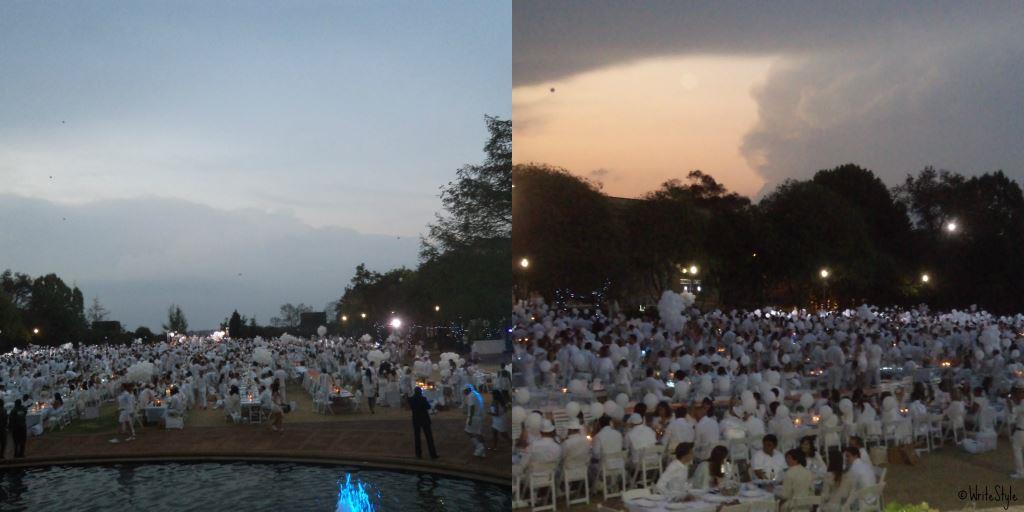 To sum up the evening in one word: Memorable!
Yes, we literally were forced to abandon the evening thanks to what felt like torrential downpour and beating hail, and yes, we didn't look any shades of pretty at the end, and oh boy were our white clothes not looking too fab, but no one seemed to mind. The weather conditions are really out of our control, and of course we are all super bleak we didn't get the full Le Dîner en Blanc experience, but what we did manage to get out of it was still spectacular, and as I said, memorable.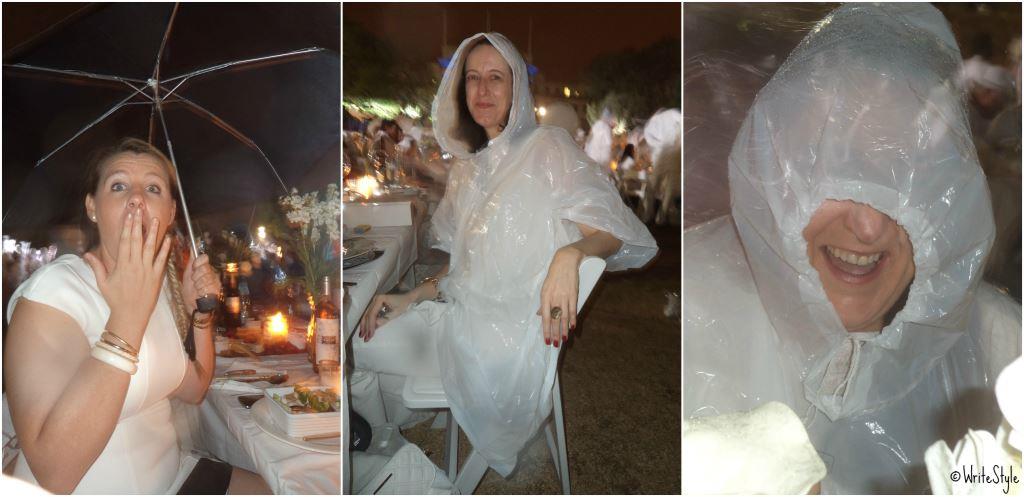 I will still be going back to try this all again in 2015!
Don't be deterred by the weather, last years event looked incredible, and I know this year would have been even better. Take a look at all the fun from 2013:
Go on and put your name on the waiting list for next year. How to register, when to register and the steps thereafter are all detailed for you thereafter. It's super simple and you have helpful and friendly team leaders along the way to guide you through whole the process. For more info, click here.
And a special thank you to the organisers for doing such an incredible job. Putting something of this magnitude together can't be easy – your hard work and dedication into making it a spectacular evening did not go unnoticed, and even for that short time we were able to get the party started, it really was something special 🙂