Tapas and Wine at Escondido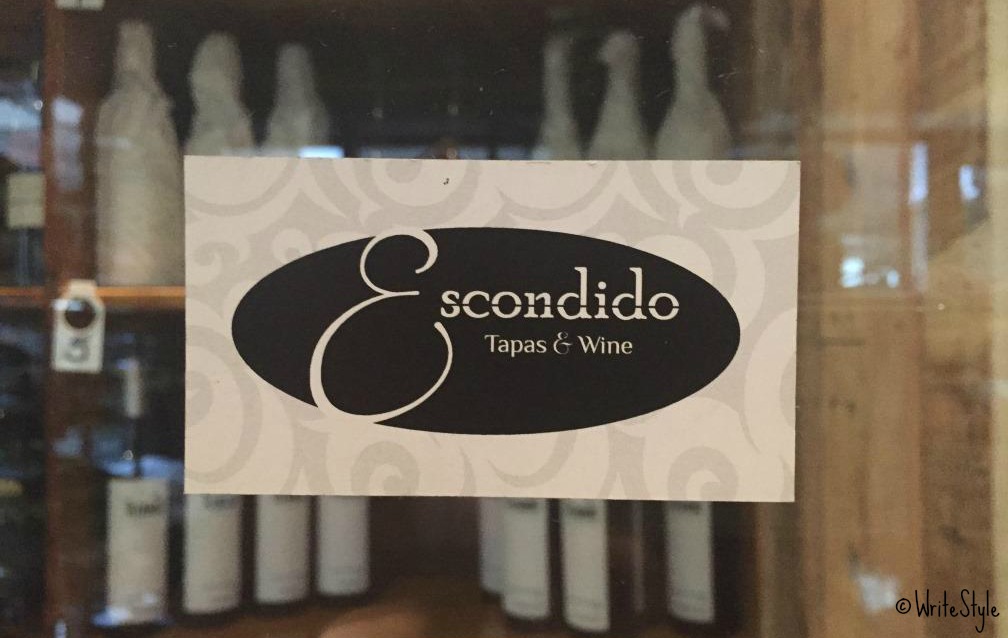 Tapas for me basically means lots of little plates of food "shared with friends". And when you go with 5 of your close girlfriends, it becomes a sharing FEAST with plate on plate being put down with the yummiest food on it. Escondido is bit deceiving from the outside I will admit, especially where it is situated in a very quite centre (The Post Office Centre in Illovo), but it is actually rather rustic, warm and welcoming once you step inside. You are also not given traditional menus, everything is displayed on giant chalk boards located all around.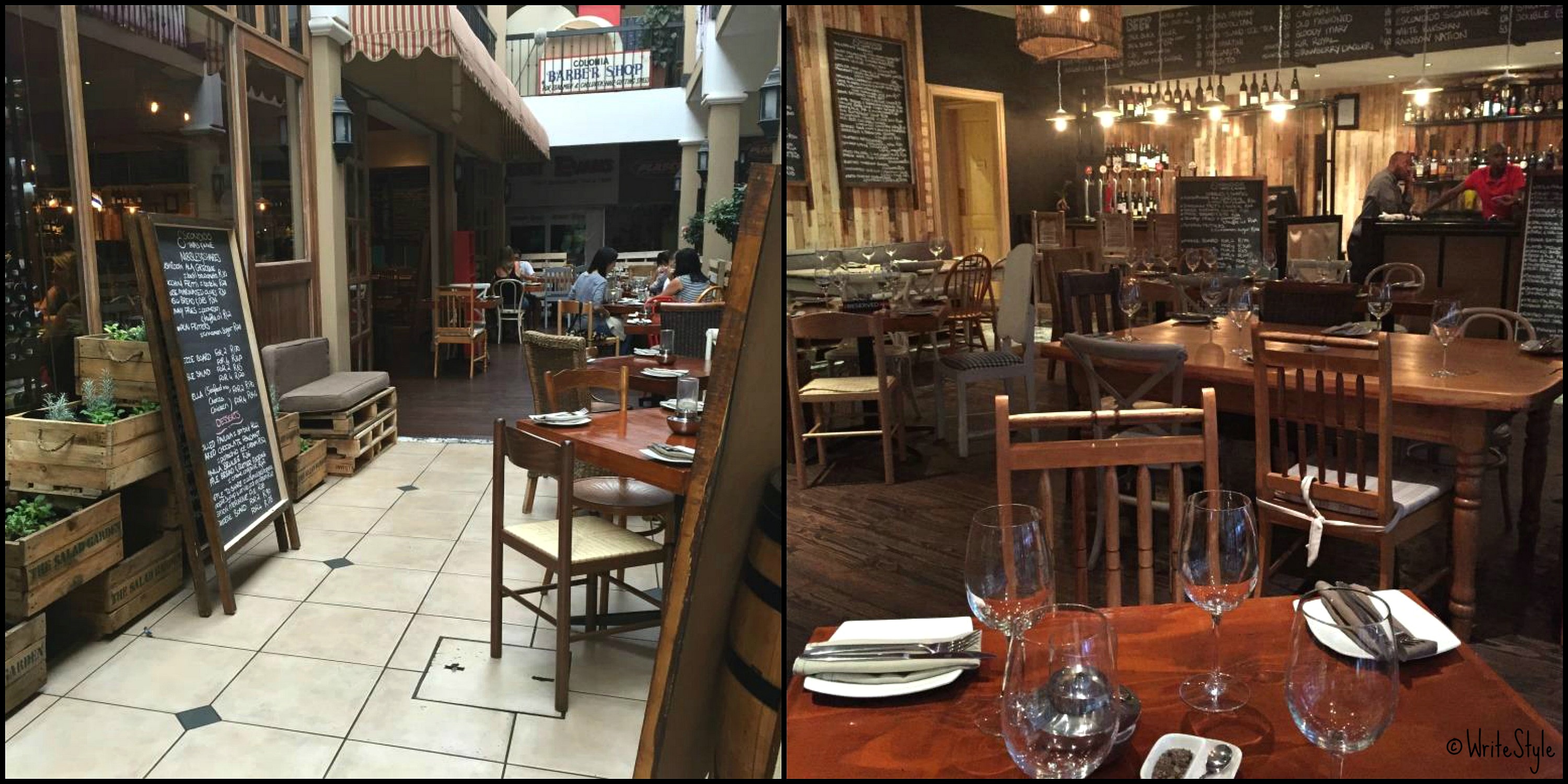 They offer a decent sized selection of Craft beers, but let's just take a moment to appreciate the walk-in wine cellar, *she says singing "oh happy days"*. A vast collection will no doubt have many a wine connoisseur impressed indeed.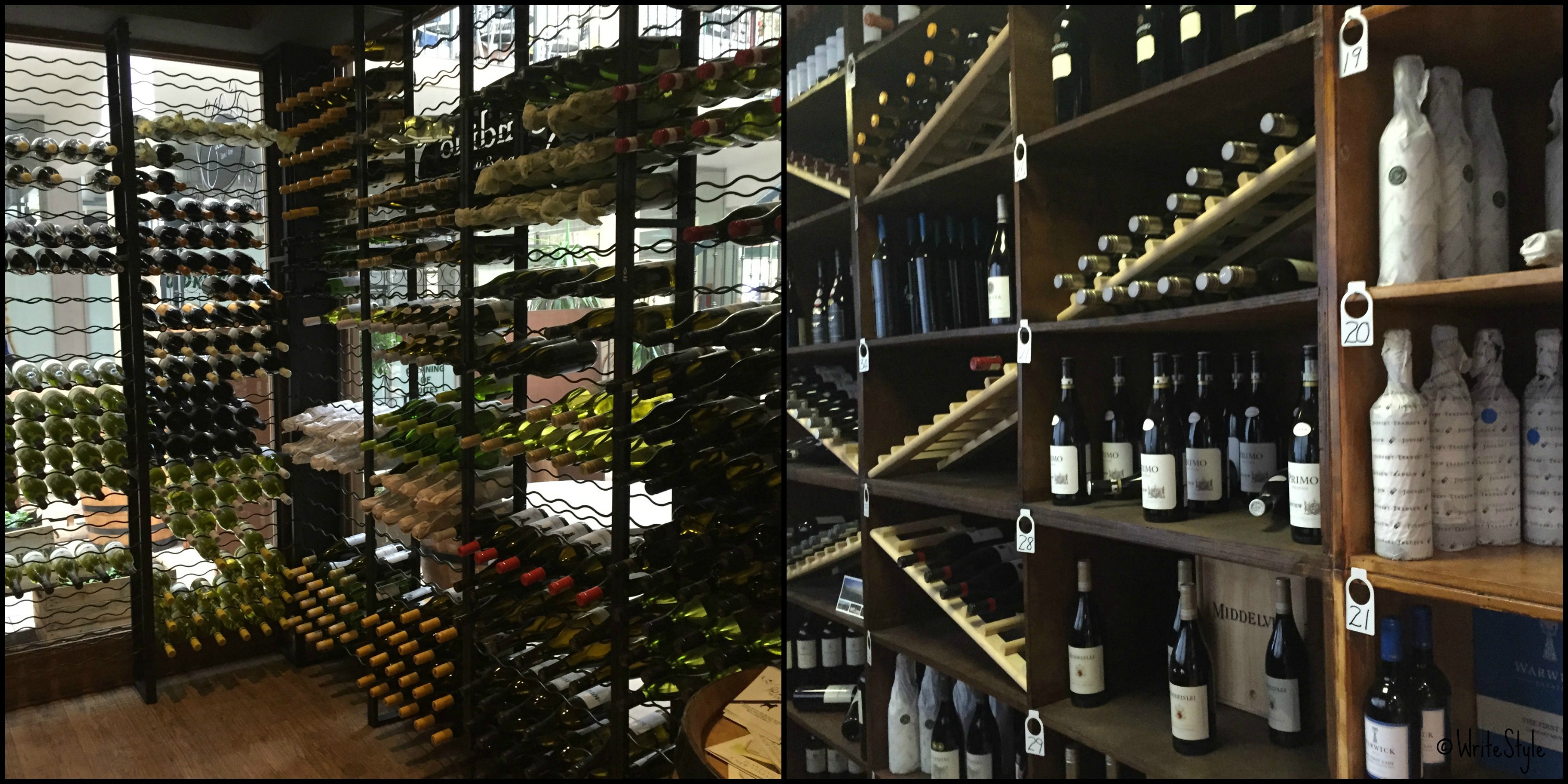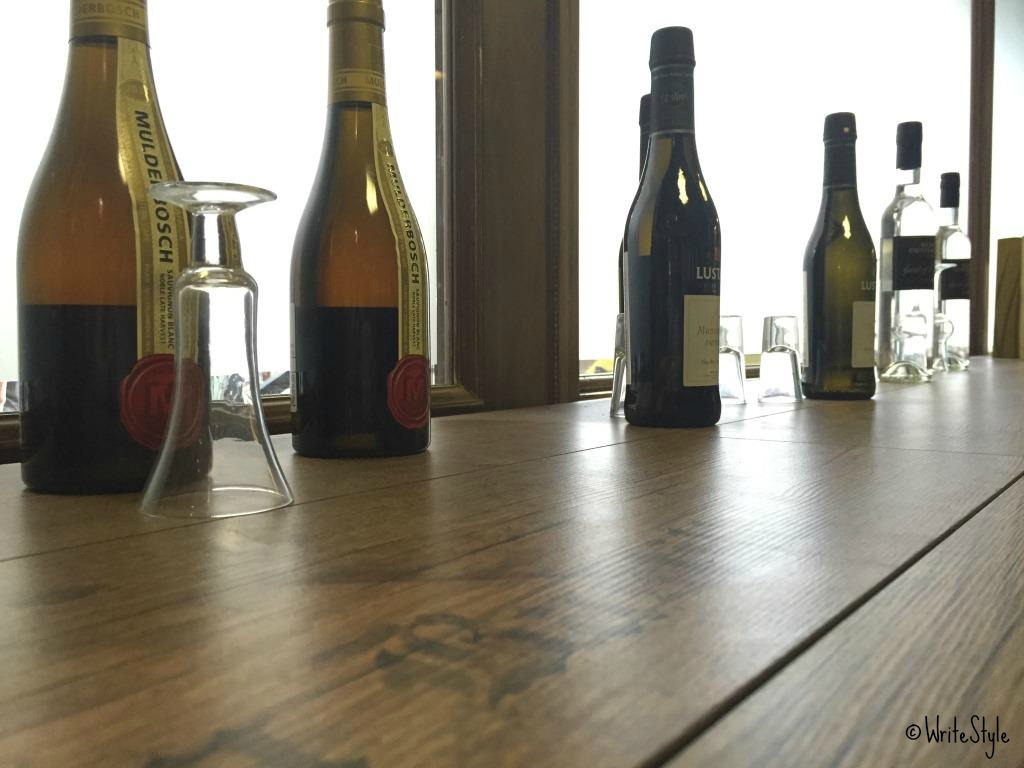 The lunch for us went down like this: we each ordered something from the menu that we liked, then we shared. We then ordered another round, and again, shared. All coupled with wine and craft beer… of course 😉 We then all finished it off with dessert (not like we hadn't already eaten enough! But what are you to do when faced with the prospects of sweet treats?).
Just some of the delish food we tried: Kassler Chops with Brandy and Pineapple puree (R52); Parma Ham, Fig and Gorgonzola Bruschetta (R45); Mushroom Mousse with Olive soil (R40); Fried Falafel with Red Pepper Coulis (R39); and Beef and Ale Pie with Micro salad (R48).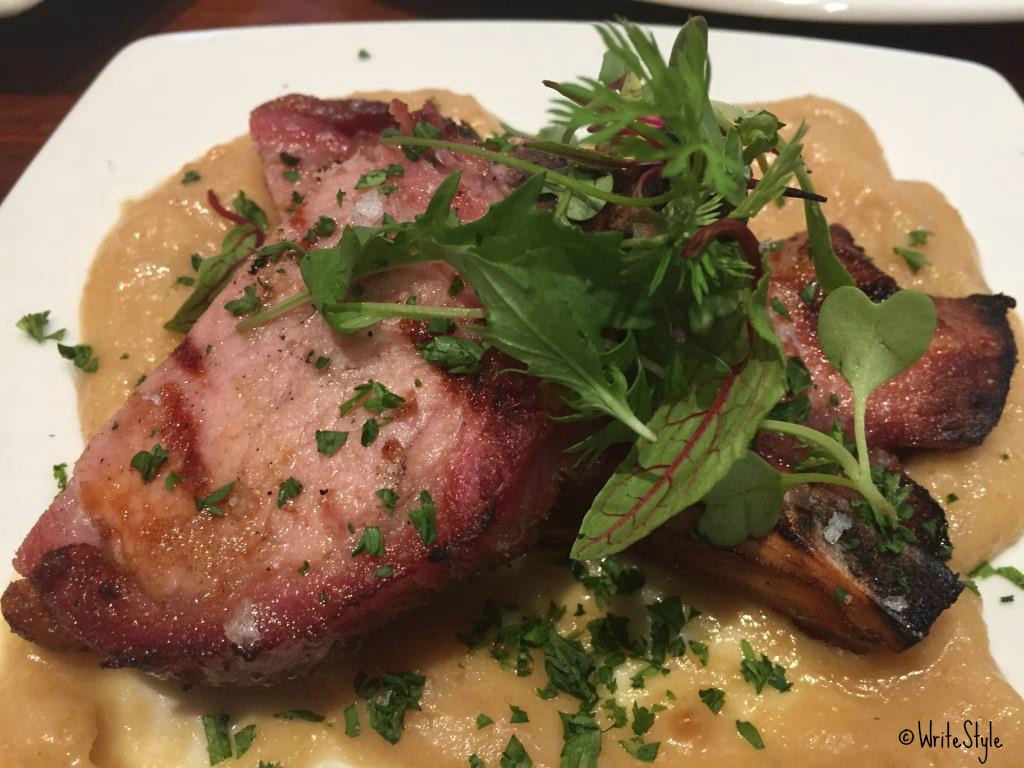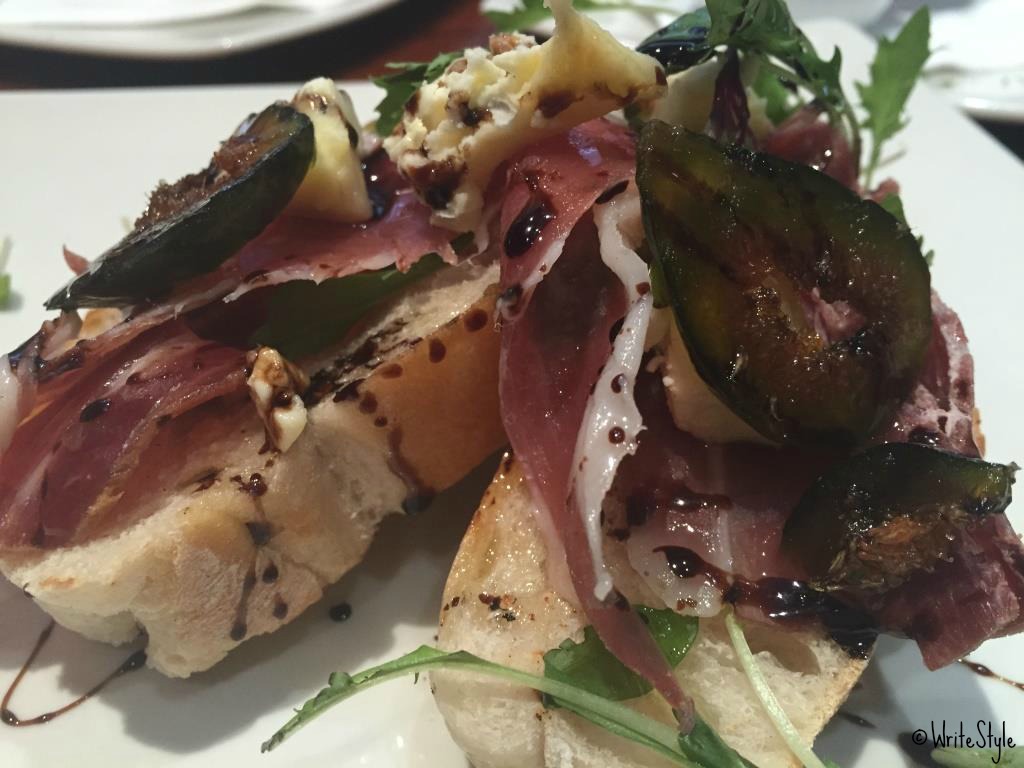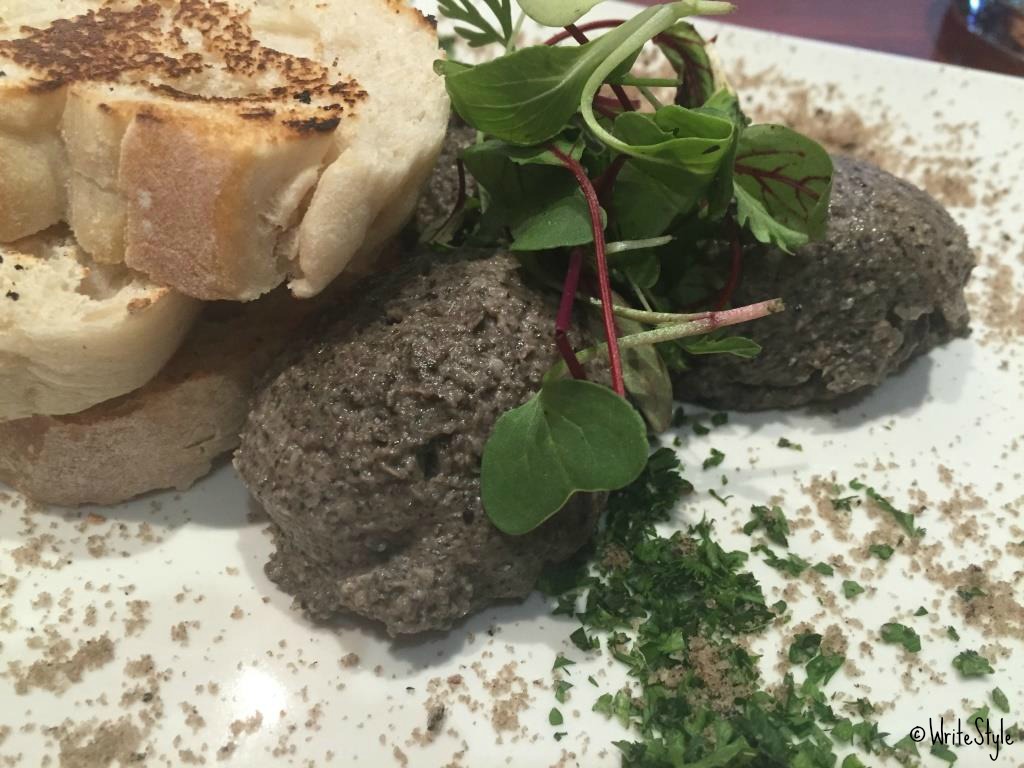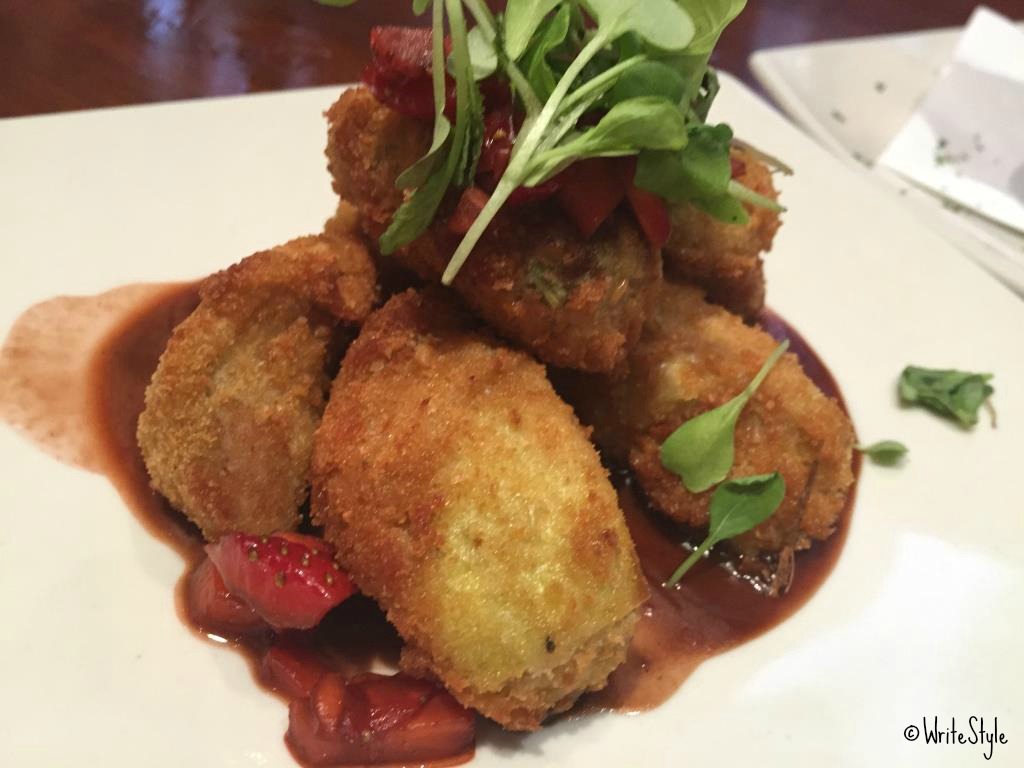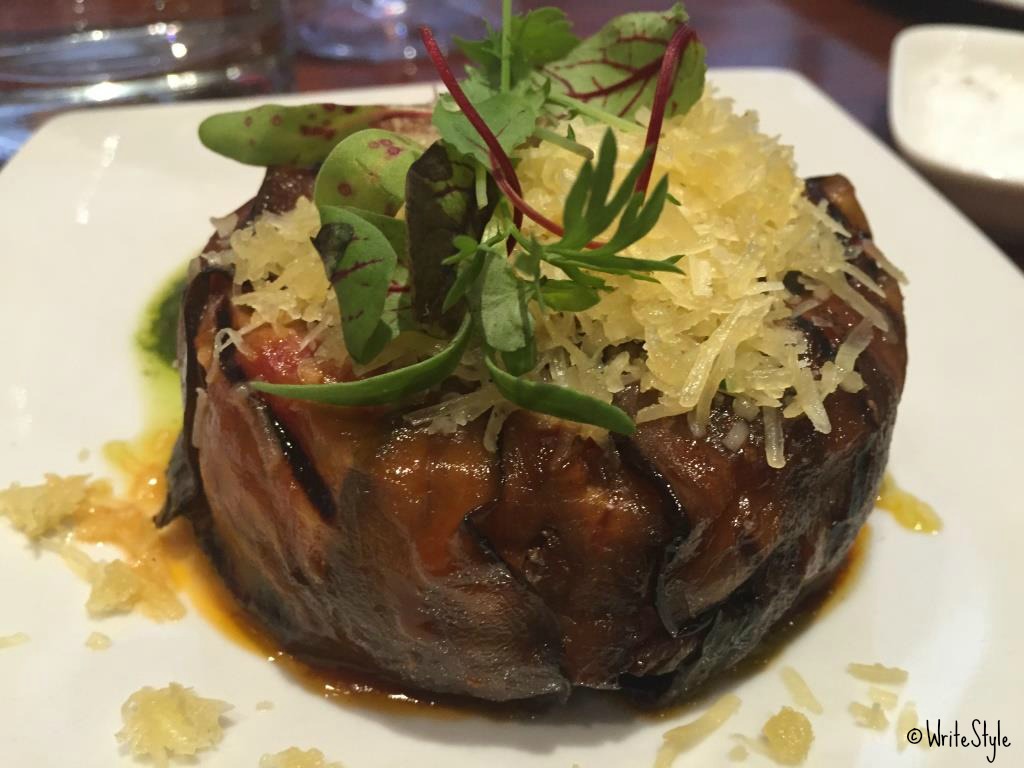 As for said desserts: The Waffle to Share with Caramelized banana, Maple Syrup and Vanilla ice cream (R45), and the Baked Chocolate Fondant with Pistachio ice cream (R52).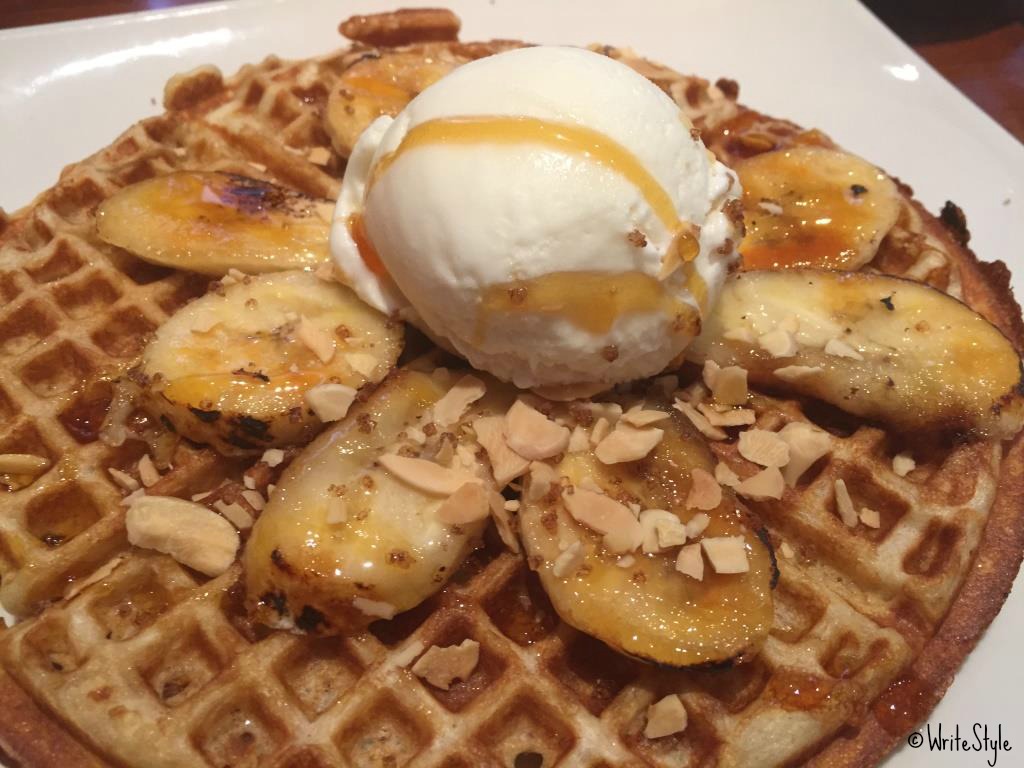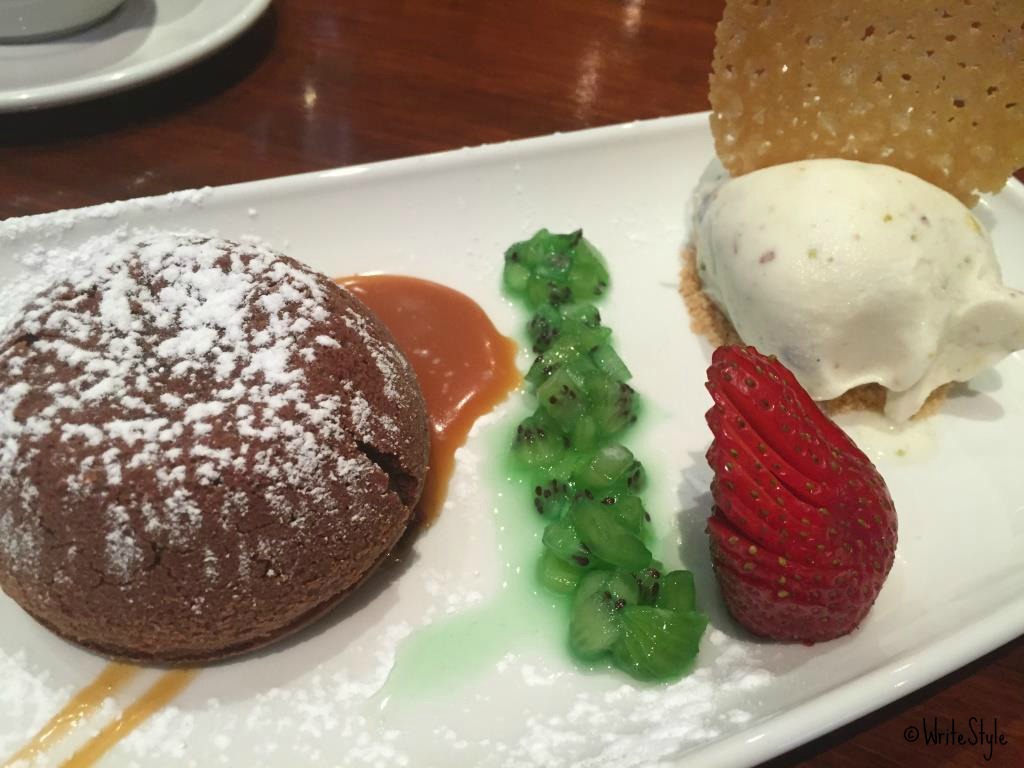 *The menu does change frequently though. Not because what was on offer was bad. Definitely not! It's more to do with keeping things fresh and new, changing it up and making you want to come back for me. Which for us… will be very soon!
Side note: Escondido also hosts Wine and Dine evenings. The next one is on 27 May. Where a wine maker from Hermit on the Hill will be bringing six of his best wines to pair them with the tapas on offer. It costs R450 pp.
More info:
Operating hours: 10:00 to 22:00
Telephone number: +27 11 268 0058
Address: Post Office Centre, Cnr. Rudd Rd. and Otto St. Illovo, Johannesburg
Twitter: https://twitter.com/escondido_jozi