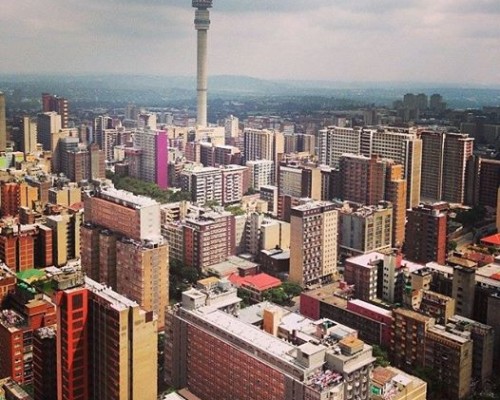 Eat, Play, Love in Joburg
Joburg is boring! There is eff all to do here and I would rather be in Cape Town!
…To all who have ever said anything vaguely similar to this, STOP. RIGHT. THERE. It's almost 2016, and there are still people who don't know what Maboneng is or who have never been to The Cradle of HumanKind.
Say whaaaaat?
Here are your instructions on how to proceed next:

Be ready to step outside your bubble.
Be ready for the possibilities of exploring more.
Be ready to experience things without having it cost you a fortune.
Be ready for the possibilities of interacting with new people.
Be ready to read the list below of sources for all that this beautiful city as to offer…
Food festivities
Food is love, and if you feel the same way then Joburg will not leave you hungry (or Hangry, EVER)!
City Tours
Explore the city! See http://t.co/HAK3FDEz9spic.twitter.com/r41vaevyWb — JoburgPlaces (@JoburgPlaces) October 5, 2015
Join our #Hillbrow tour tmoro! Only a few spots left to experience the TRUE inner city! https://t.co/BdD4k8KTk4 pic.twitter.com/ksrijQpk2c — DlalaNje (@DlalaNje) November 6, 2015
A group of us actually did this tour of Hillbrow last year, and wow, what an experience. Read more about it here. They also run a fascinating Taste of Yeoville tour. To book, click here.
Music, sports, festivals and all sorts
From music, sports (watching and taking part), theatre, workshops, exhibitions, seminars, classes, workshops, conferences, charity evens ghost tours and pop up dinning:
Jozi news, reviews, goings on:
Most of the list below either have newsletters that you can sign up for, or for the avid social media fans, follow their accounts for all things Jozi too… for the young and older folk alike, there is something going on to whet your appetite:
Check out these great indoor playgrounds for kids in Jozi https://t.co/FP9L94z78Z #indoor #playgrounds — JOZIKIDS (@Jozikids) November 9, 2015
it's almost holiday season & tourists will be flocking to Joburg, here's a few things they should probably know https://t.co/s2zEM0vhVz — JHBLive (@jhblive) November 8, 2015
So now… with your list in hand, sit down, do some research and the go out and explore our beautiful Jozi. There really is so much to see and do.
Then come back and tell me your thoughts!