Instameets – taking Instagram to the streets
I'm HOOKED on Instagram and am constantly amazed at the talented photographers that showcase their images.
My mentor with all things Insta-related, my good friend Matt, has a natural talent behind the camera and a pretty impressive Instagram following to boot: @matthewkanniah.
Instameets
In April, Matt mentioned that I should join him on his next"Instameet". An Insta-what-now?
Basically, an Instameet is a gathering of people, all with a love of photography, walking around taking street and portrait shots in a cool location. Things that you would never have thought could be "photograph-worthy" also being snapped too.
My first Instameet, thanks to Matt and his mate Keenan (@keenangrams), also freaking talented by the way, was hosted on the public holiday back on 1 May. We had to meet by 8am at a coffee shop in Braamfontein, in downtown Johannesburg. Over a 120 other keen photogs joined us, and all together we went out and explored the streets of Jozi. Yes on foot, with either phones or DSL's, or both in hand, experiencing town in a completely new rad way!
All of the pics we posted onto Instagram carried two hashtags, #MyJoziStreet and #MyFujiFilm, – FujiFilm came on board, giving away cameras for best street shot and best portrait.
Just some of the stunning pics that came out of the day:
 *Side note: the last one is mine! I'm really proud of it, so thought I would slip it in there 😉
Want to join the next Instameet?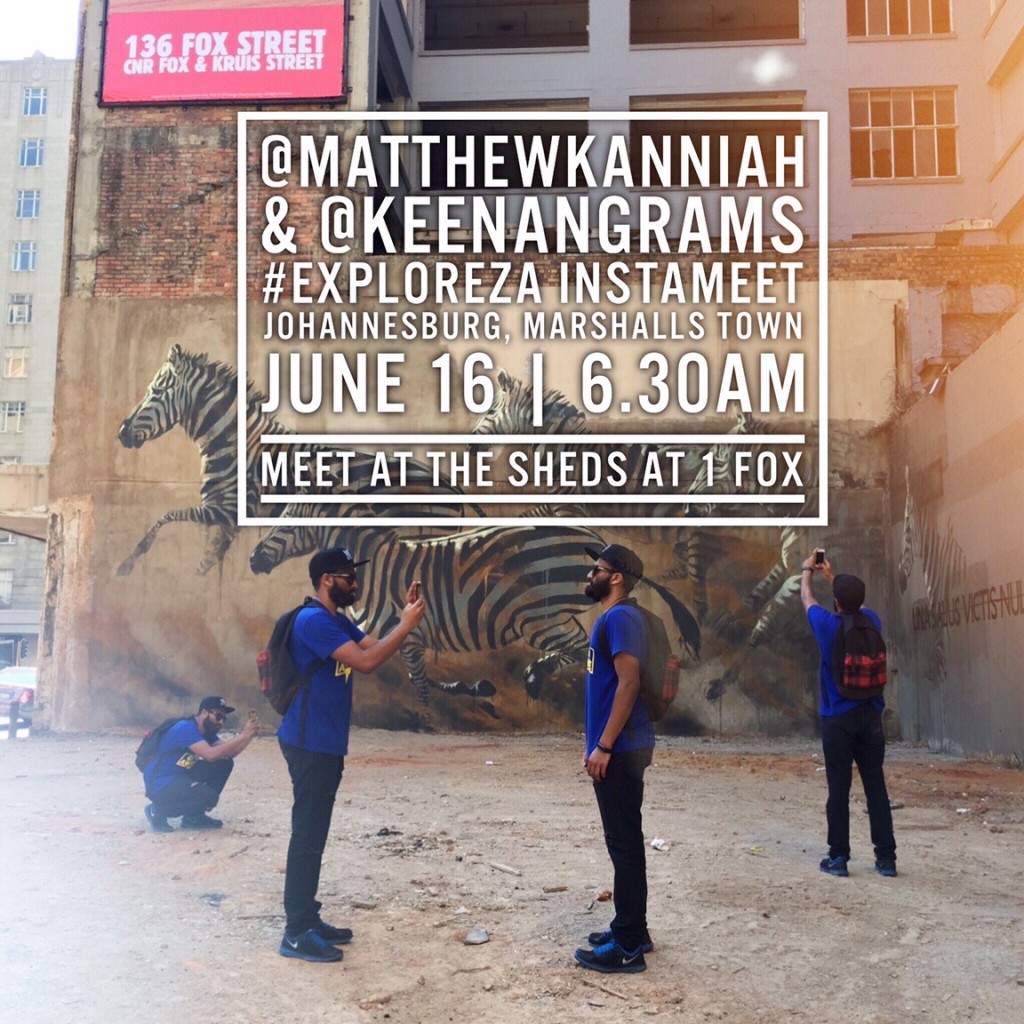 Yes its rather early for some and it may be a tad cold, but the gorgeous sunrise shots you can get at that time of the day are epic! It really is a fun morning out, so dress warmly, have your batteries charged, and be ready to meet some awesome people as you capture the streets of Jozi.
See you there Igers 🙂 To RSVP, click here >>
If you can't make it, and still want to follow the day's exploration, check out the pics under the hashtag #exploreZA.