Angelo's – Linden's quaint Italian Deli
Hello 4th Avenue Parkhurst, meet 4th Avenue Linden!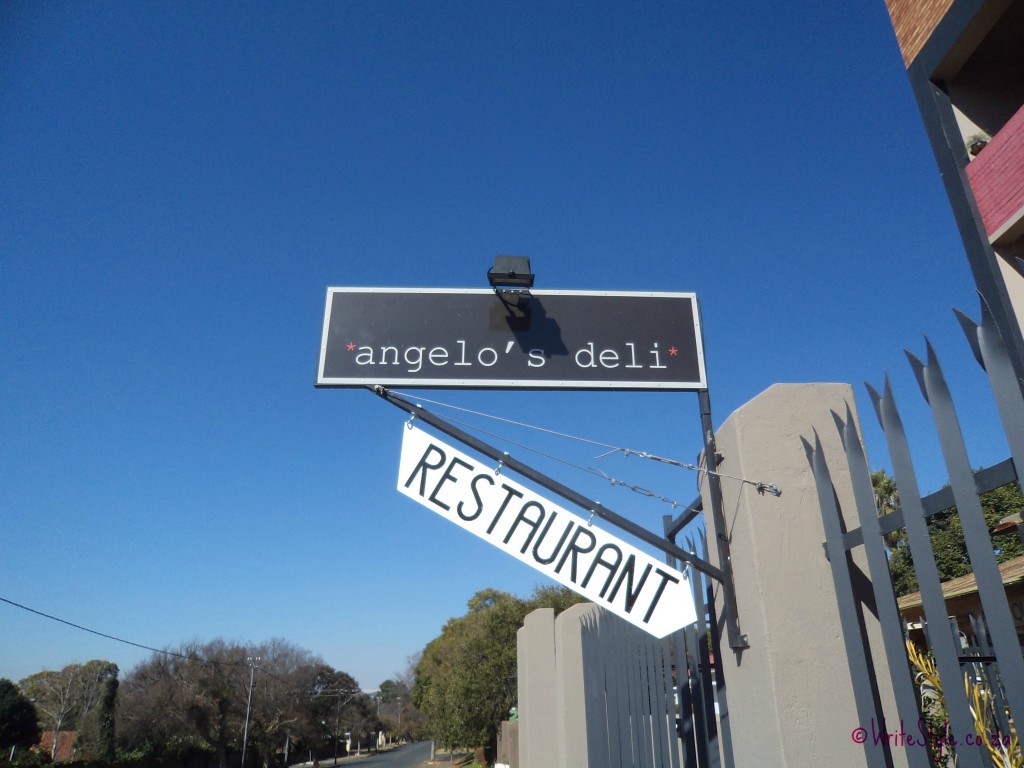 That's what I found myself saying as we drove on our way to Angelo's Deli. The street is filled with coffee shops and restaurants like The Whippet, Bukaner, Paputzi, Crafters and Cravings, Satori Pizzeria and The Argentinean Bakery and Coffee Shop.
I knew immediately that I was going to love Angelo's Deli when I locked eyes with all the cheese! I don't eat red meat but I could see their selection of meat was causing a big smile on boyfriend's face to appear too. Both the selection of cheese and meat is definitely an area that the Deli invests a lot of time on.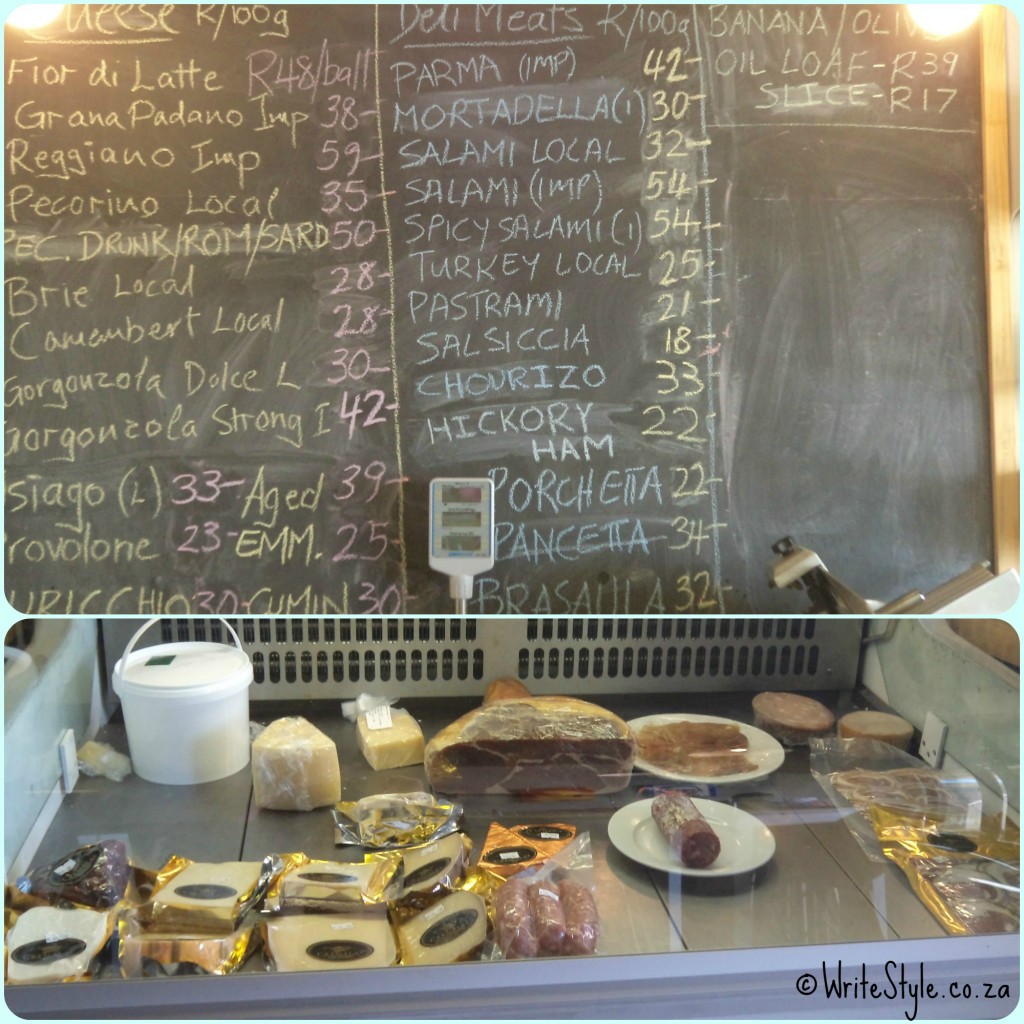 Angelo's offers up a small but quaint setting. The tables are still far enough apart though that you wouldn't feel like you are eavesdropping on a stranger's conversation. I loved the art on the walls and had a guessing game with boyfriend to see if he knew who the four people in the pictures were. They have also decorated the Deli with all their pastas and other Italian-inspired products, all on sale.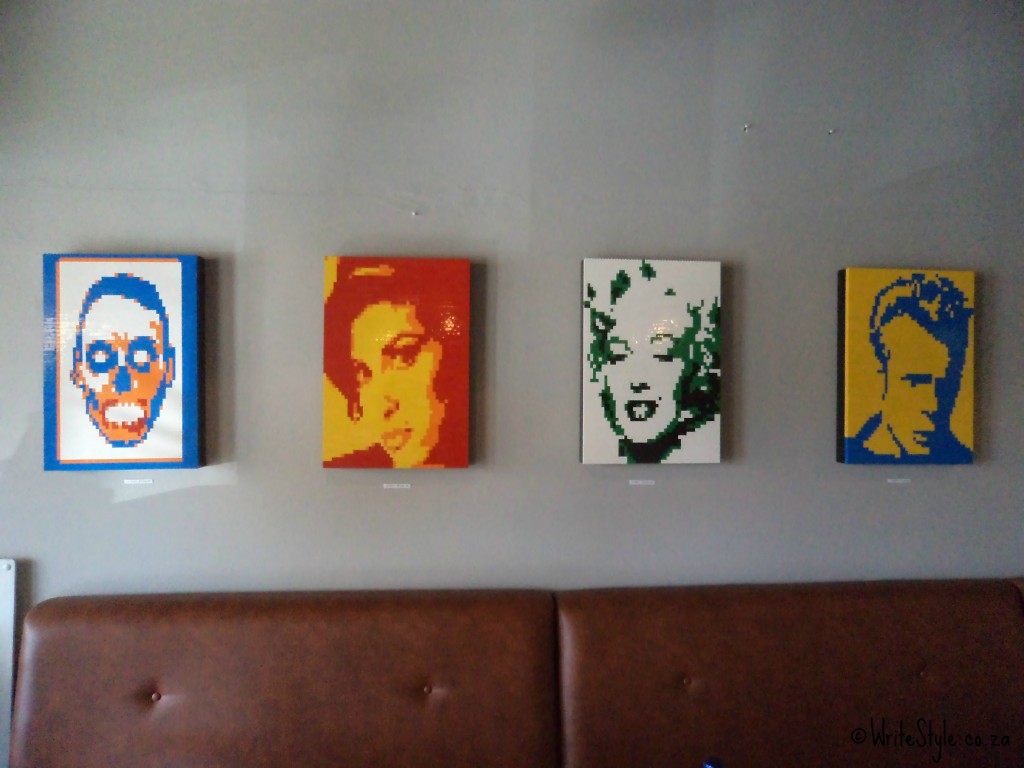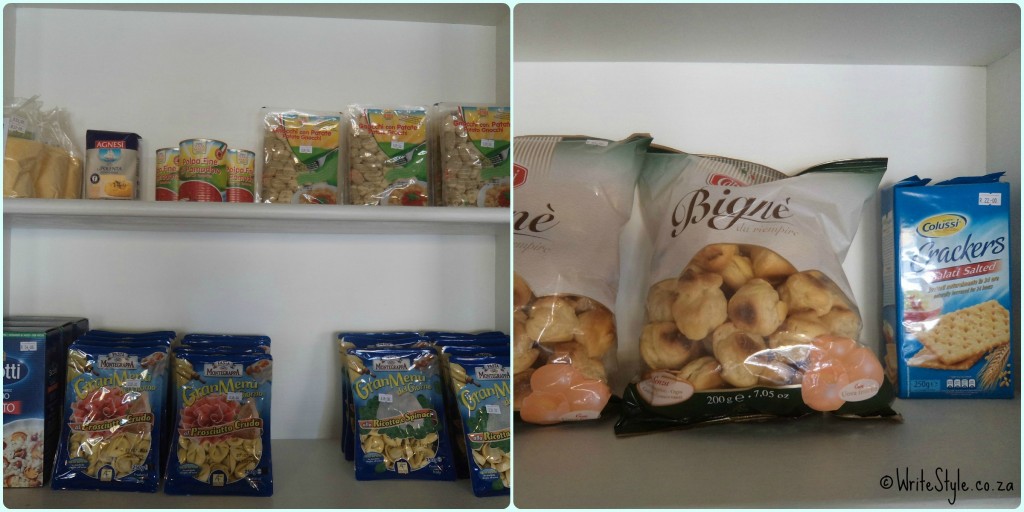 As for the food, Angelo's offers a range of breakfasts (from R29 to R50). You could also have some fun with the Antipasti. Available all day, Antipasti options include a Formaggio (mozzarella, gorgonzola, pecorina, tomato, mushrooms, artichokes, olives and sourdough bread), R89 – but you also have the option of creating your own, which is charged by weight and the extras you pick.
For an Italian Deli, I expected to see not only pastas on the menu, which all look delicious by the way, but also pizza. But there wasn't any. I asked about this and was told that with other pizzerias on the street, they didn't want to create unhealthy competition, and respected what others were offering. You could get a sense that the coffee shops and restaurants on 4th avenue really do have each others best interests in mind and are there to help each other out.
Our meal choices: a Caprese (tomato, mozzarella, basil) ciabatta and a Polpettta (meatball in tomato, parmesan) ciabatta. You have the option of either a mini or a maxi ciabatta which vary in price. We choice the maxi's, both at R49. I do want to go back and try the pastas now, after I saw the table next to ours get theirs! Our ciabatta's were perfect though, for a light Sunday lunch, they were just right and of course tasty.
Angelo's is also available for private functions and recently started hosting poetry readings, with great feedback from those who have attended.
Be sure to take a visit to 4th Avenue, Linden, and especially Angelo's sometime, I'm sure we'll see each other there!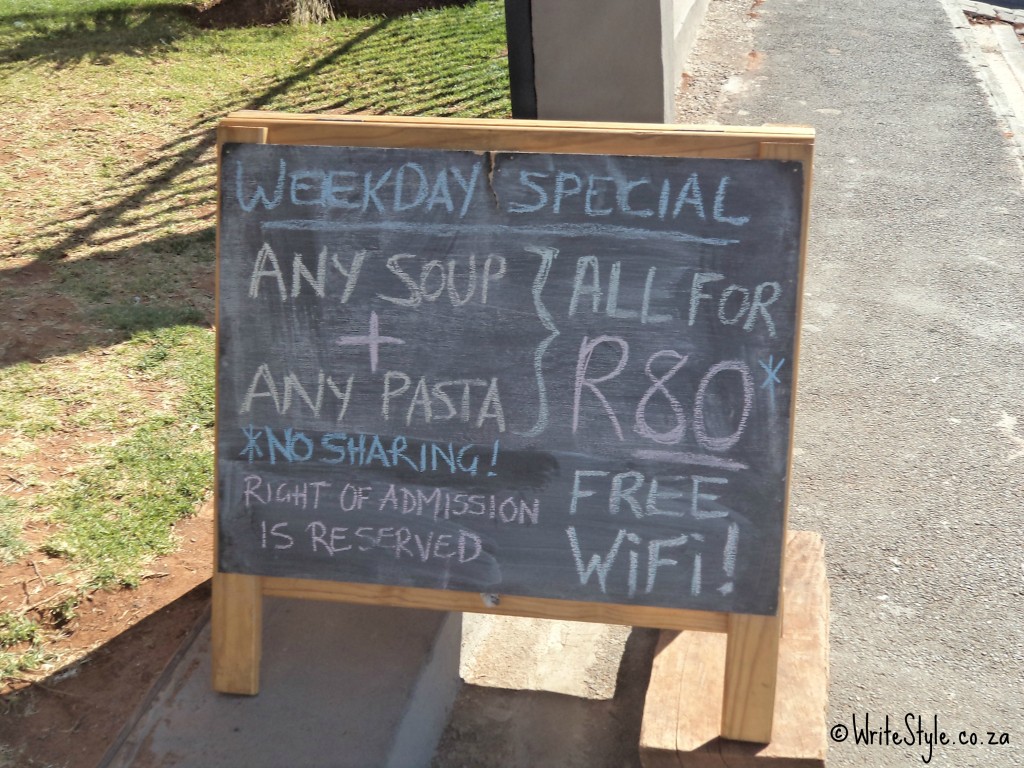 Contact details:
Website: http://www.angelosdeli.co.za/
Phone: +27 11 782 9020
Address: Shop 3, 51 4th Ave, Linden, Johannesburg
Facebook: https://www.facebook.com/AngelosDeliBistro
Twitter: https://twitter.com/AngelosDeliSA
Trading hours: Mondays, closed. Tuesday-Friday, 10:30-21:30. Saturday, 09:00-21:30. Sunday, 09:00-14:30.