A spot of afternoon High Tea at 54 on Bath
I am a big fan of tea, and when you combine that with the word "High" it just sounds soooo fancy.
But as fancy as High Tea's may seem, there are so many options for you within the Joburg area to choose from, you will definitely find the one that fits your budget and requirements. So what is a "High Tea" exactly? Well, it's basically something that is enjoyed in the late afternoon,  where you sip on delicious teas and snack on an assortment of sweets and treats, well after lunch, but to keep you going 'till dinner time. 54 on Bath is one such venue in Rosebank that many before us have raved about, so off we went…
It's only when you are actually at the Level Four restaurant do you appreciate the location in an otherwise concrete looking setting surrounding the hotel. The views are stunning and the well manicured garden adorned with a croquet set and an infinity pool are just aesthetically lovely.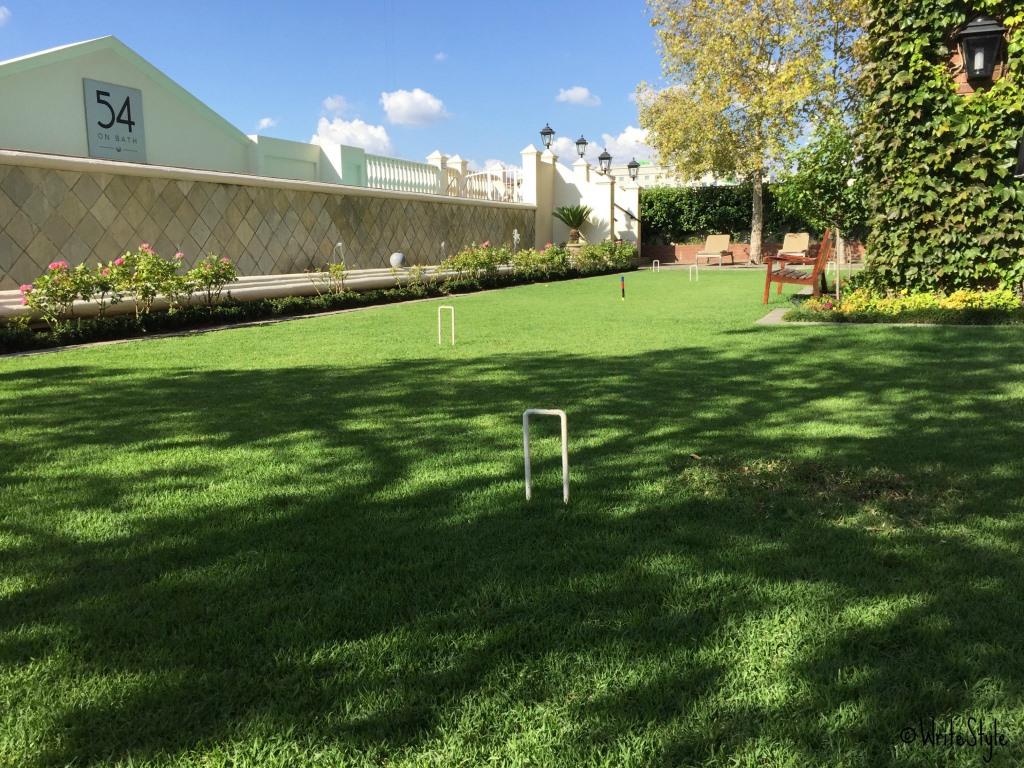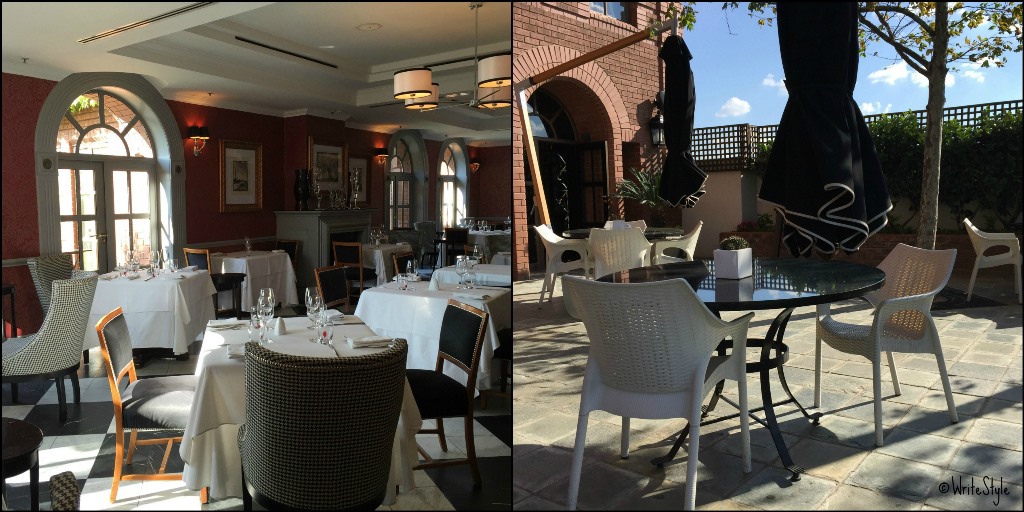 For the High Tea itself, we opted for the Royal package which included two glasses of bubbly.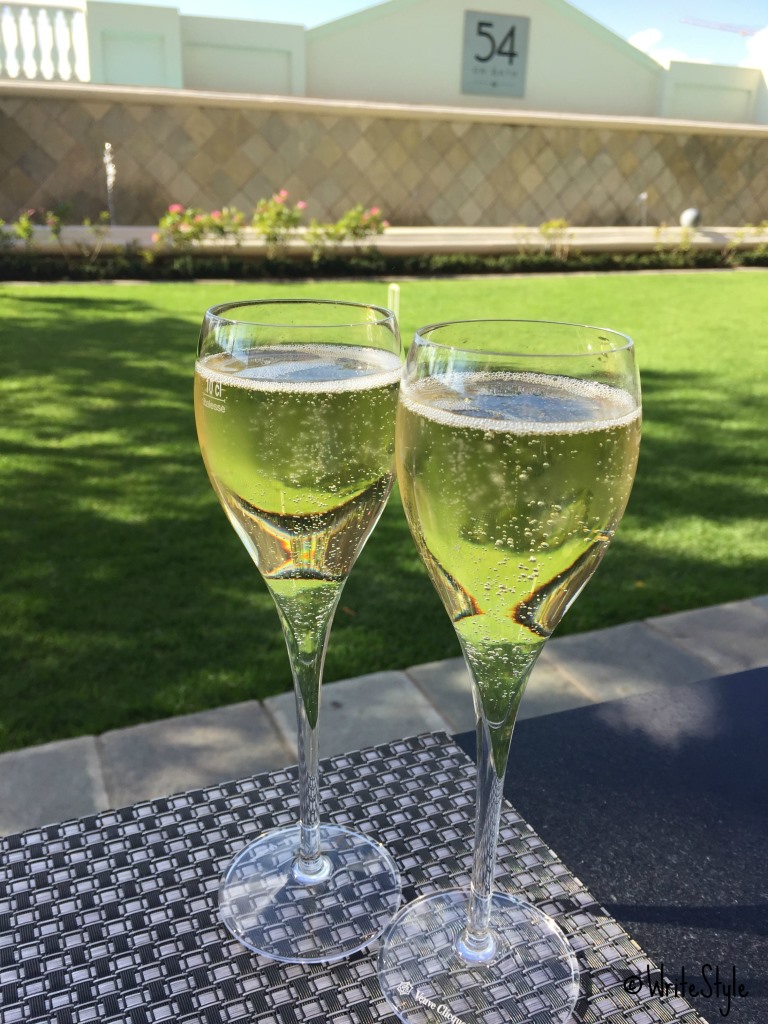 From salmon and chicken non-crusted sandwiches, to scones with jam and cream, and the delectable sweet treats we were presented with, the mouth-watering effect was indeed taking place.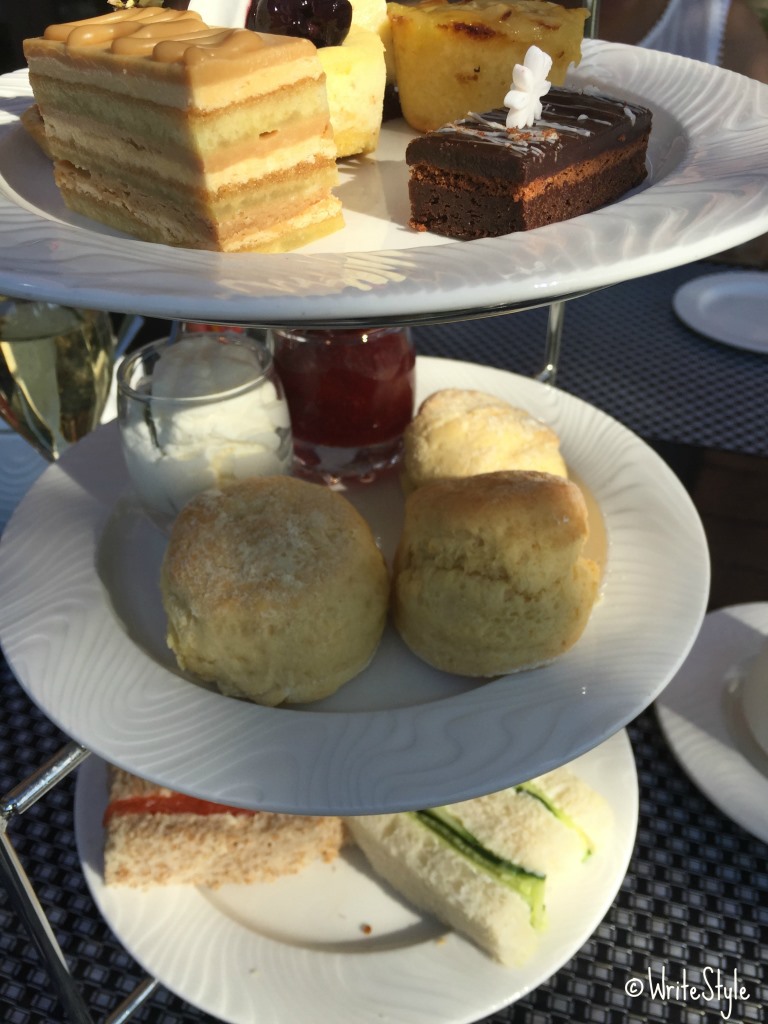 As we finished a tier, a new top up tier was presented to us. On top of this, we also got to try the most amazing quiche I have tasted in ages! So no, we actually didn't leave even thinking about dinner due to very satisfied tummies.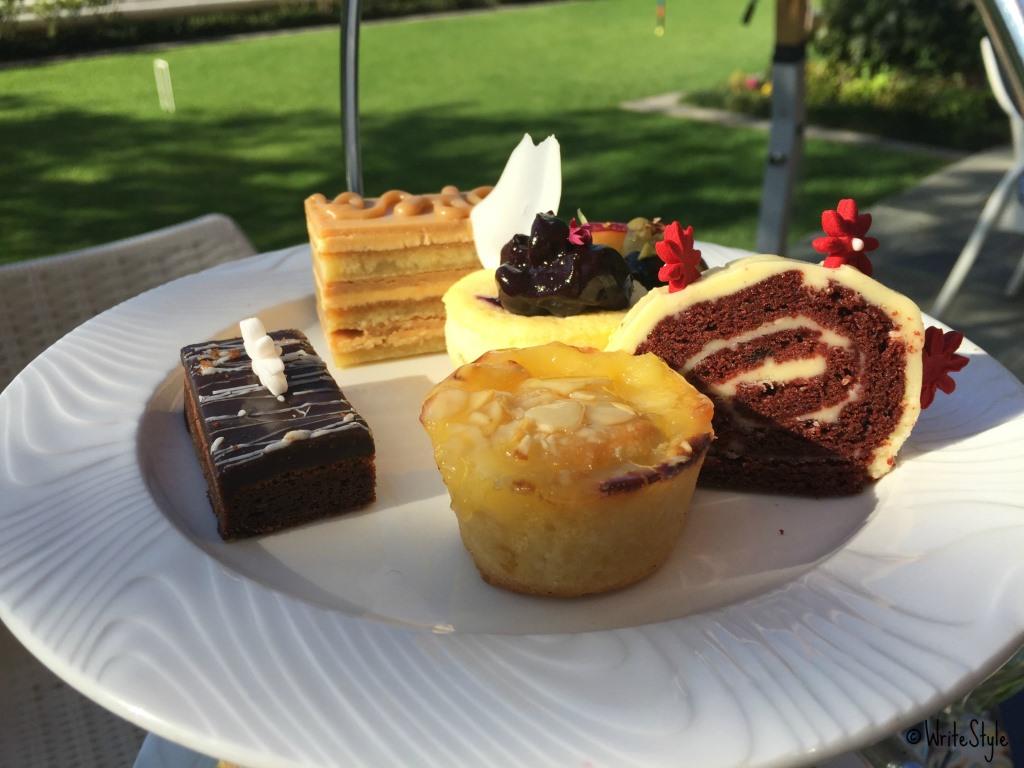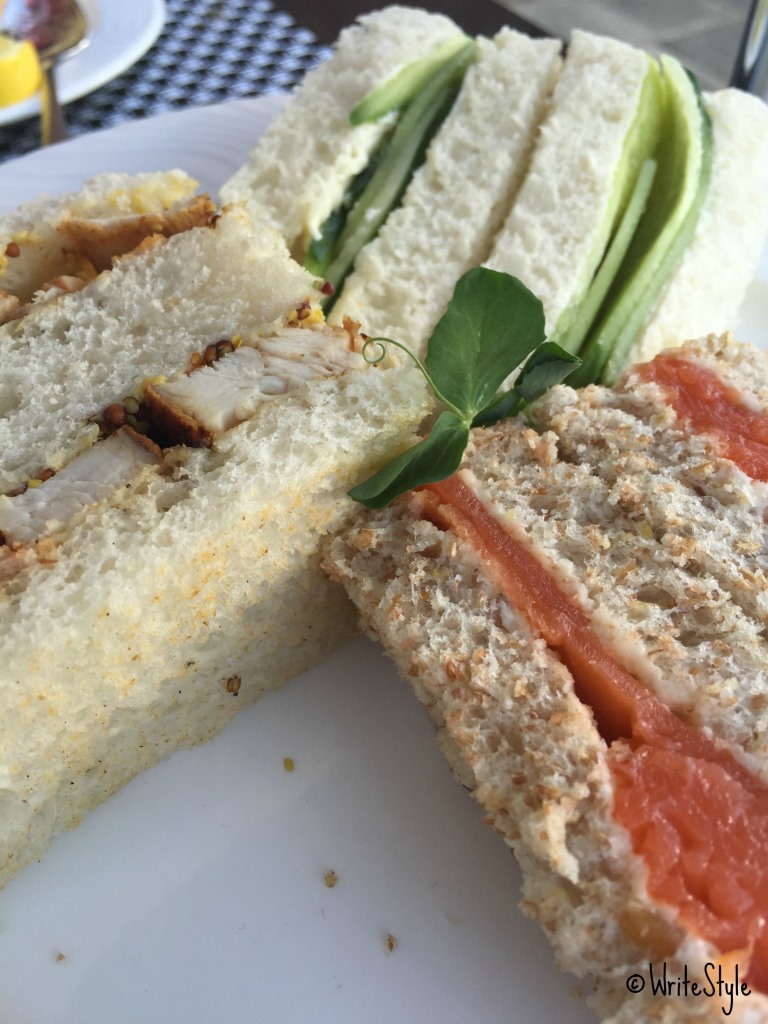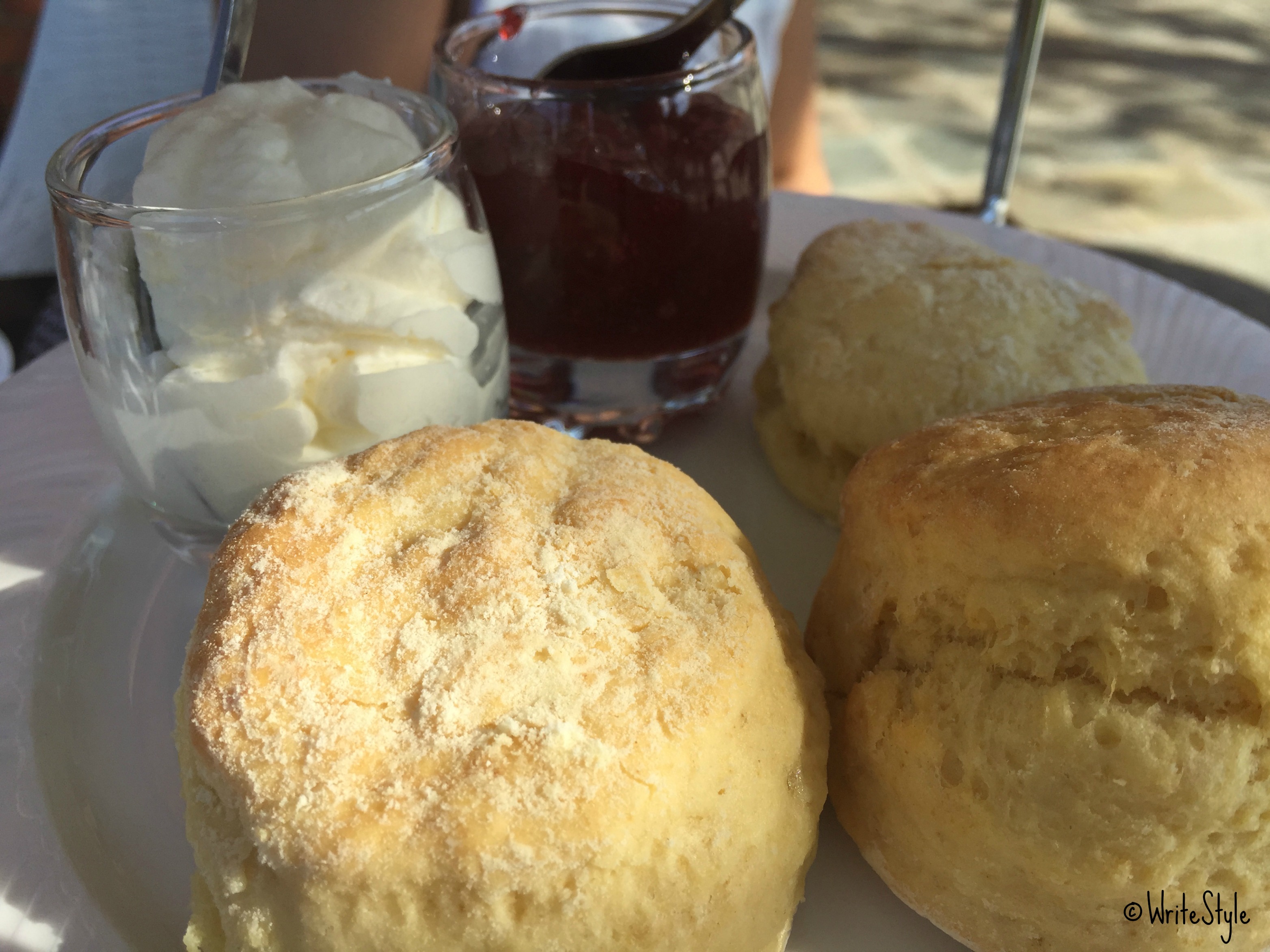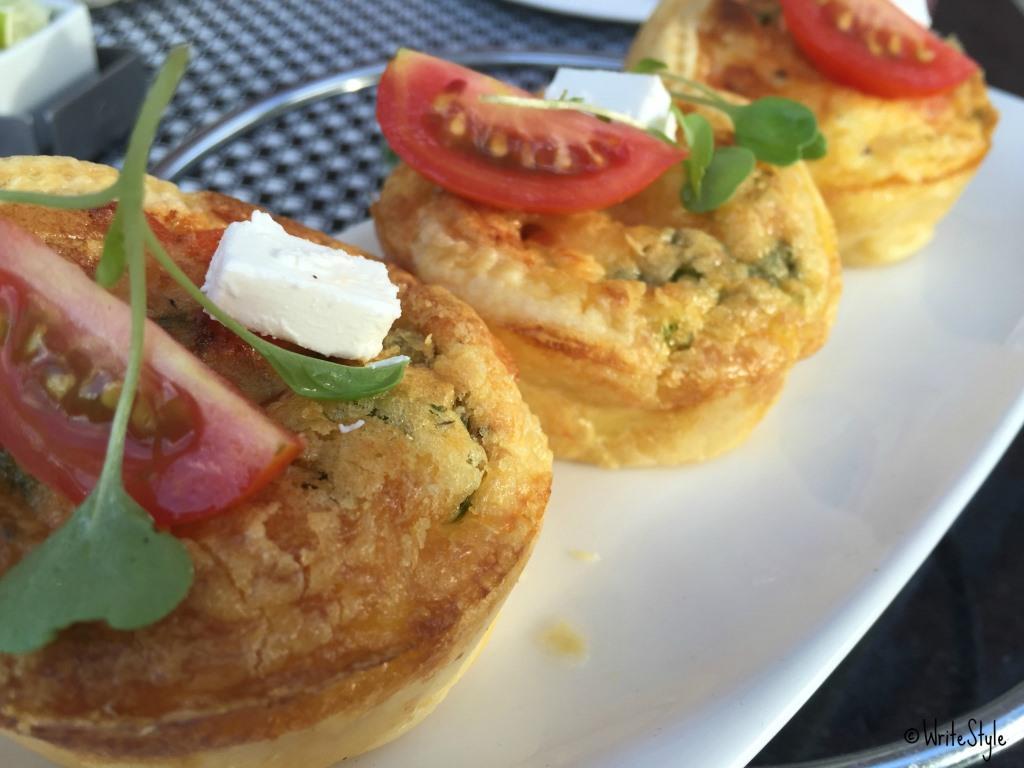 The Teas:
Of course you can't ignore the other main ingredient in all this… The tea.
There were so many gorgeous options on the unique tea menu to choose from, but in the end we settled on the Silver Moon and the Lung Ching (according to the description: "Yielding a beautiful Jade Infusion…"), so the description may have swayed me slightly 😉  Tea = mmmm #EnoughSaid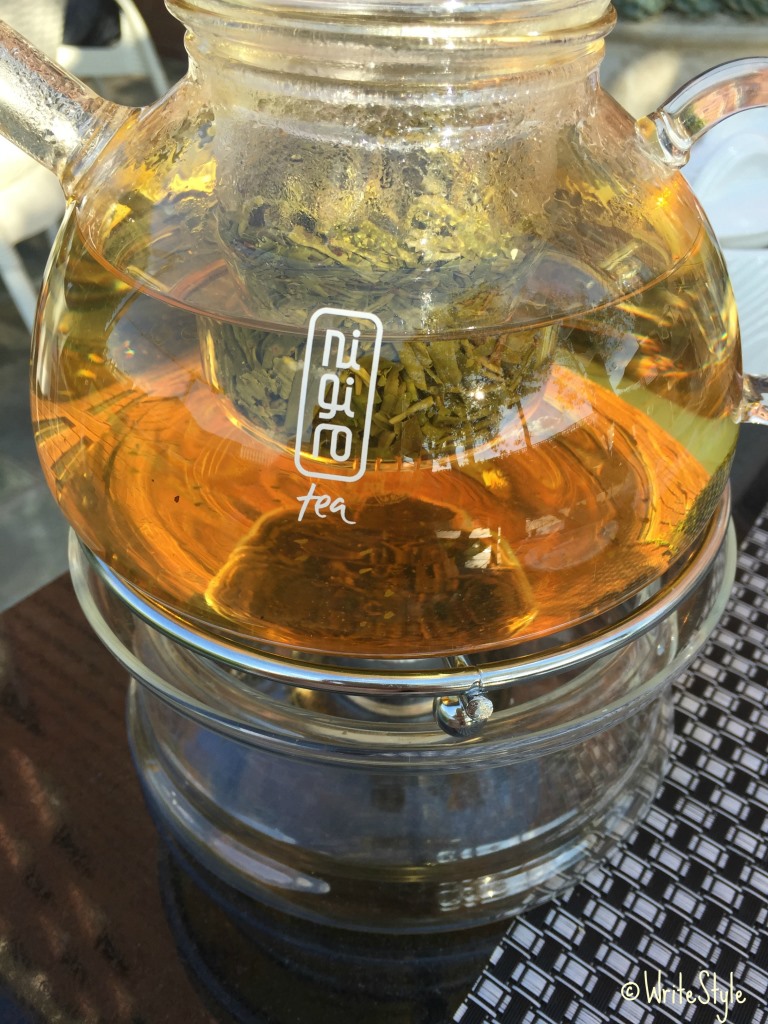 Such a stunning way to cap off the day, with my friend by my side, gabbing, sipping, eating, and enjoying an incredible Joburg sunset.
More Info:
Address: 54 Bath Avenue, Rosebank, Johannesburg
Website: 54 on Bath
Website: Level Four restaurant
Contact details: +27 11 344 8500
Prices: Royal afternoon tea R275; Traditional afternoon tea R225
Times: 15:30 and 17:00 daily
The goal is to now visit other High Tea hotspots and really flavour more of what Joburg has to offer. So, any other High Tea recommendations? Thoughts on your experience at 54 on Bath?
#GOHighTeaFanClub 🙂